I can't believe it has been so long since a Sharpe update!  Unacceptable!  I've shared lots of photos of him on our instagram, but not a real blog post in a while.  We took some time off this summer to spend time as a family, especially since we have the busiest fall we've ever booked since being in business.  We spent most of our down time on Oak Island, just playing in the sand and not doing much of anything photography related.  Middle of August we hit the ground running again and now here we are at the end of September!  Unbelievable!  Here is a much needed update on "us"!
Our little man is growing like a weed- still taller than most little boys his age, he has really thinned out and continues to shoot up!  Our "quiet" boy (not really one to make much of a racket, babble, or be too noisy) is all of the sudden a total chatterbox!  Repeating everything we say, he is just the cutest!  Big accomplishments are counting to ten and learning new words every single day.  His favorite things to talk about are, of course, Darby, firetrucks, and ambulances.  He is back in school(mothers morning out 2 times a week- it's big stuff), where this year we do a car line as opposed to last year when I had to walk him in.  This has been a pretty big adjustment.  He will spend all morning saying "school" and his friends names only to pitch a Total fit, yup with a capital T, when the teachers try and get him out of the car.  They promise me he is fine as soon as they get him in, but this mama can't help but be a little embarrassed!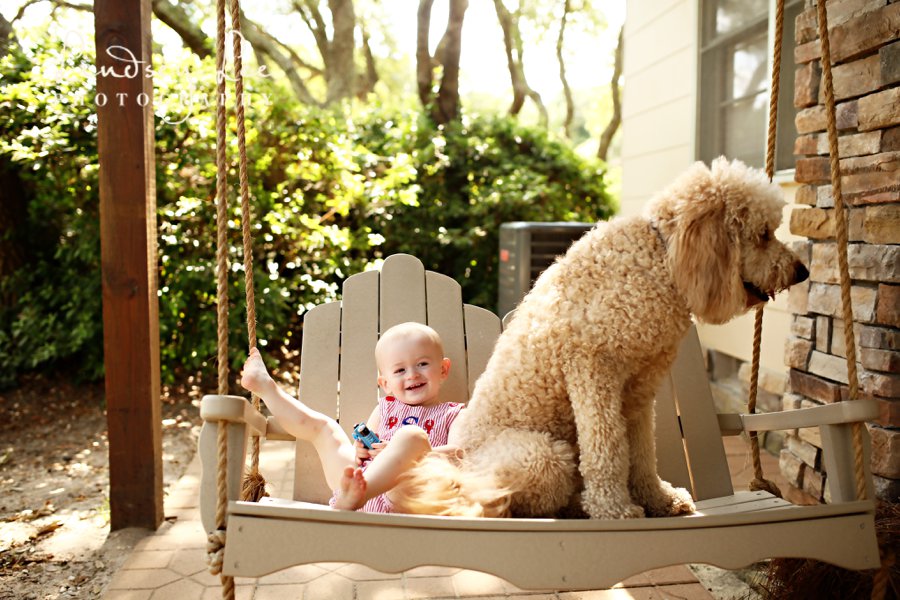 At the beach this summer with Darby.  Still looking like our bald little guy.  Darby, well just being Darby.
Sharpe still loves playing with all of his grandparents, who pretty much have him being the world's most spoiled and loved on child.  We are so thankful for all the help we have while shooting weddings.  We do, however, usually need a good detox when mom and dad get home to remind him that he is in fact not the center of the universe;)  He is so incredibly good natured (sleeping and eating for anyone and a happy disposition) that it is understandable how he is smothered in so much love!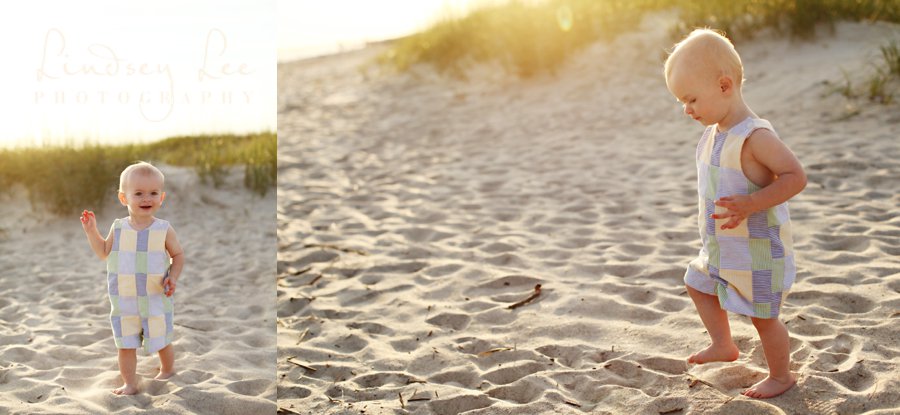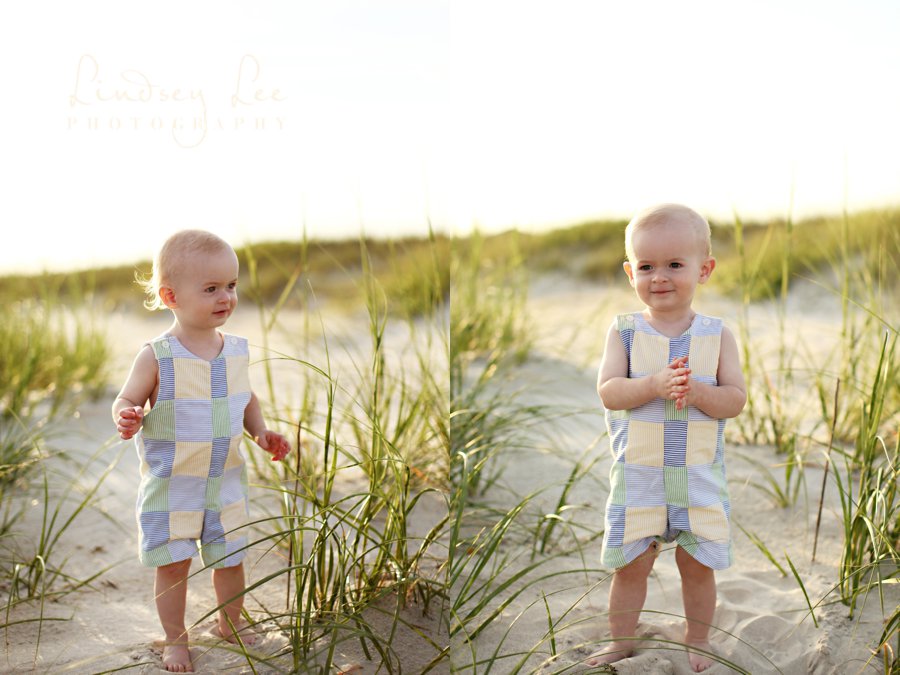 More beach fun!  Summer 2013.  Still with the little tufts of hair mostly in the back.
Settling back into our new fall schedule, he FINALLY(not that I was complaining) dropped his first nap so we are learning what our new days look like- playing in the mornings and him napping in the afternoons.  When things get too crazy with work, I have many Sharpe wranglers that help me with him so I can crank out work.  I'm the never home stay at home mom running a full time business.  It can be stressful at times, but thankful I get to see him so much.  Weekends away shooting weddings are enough!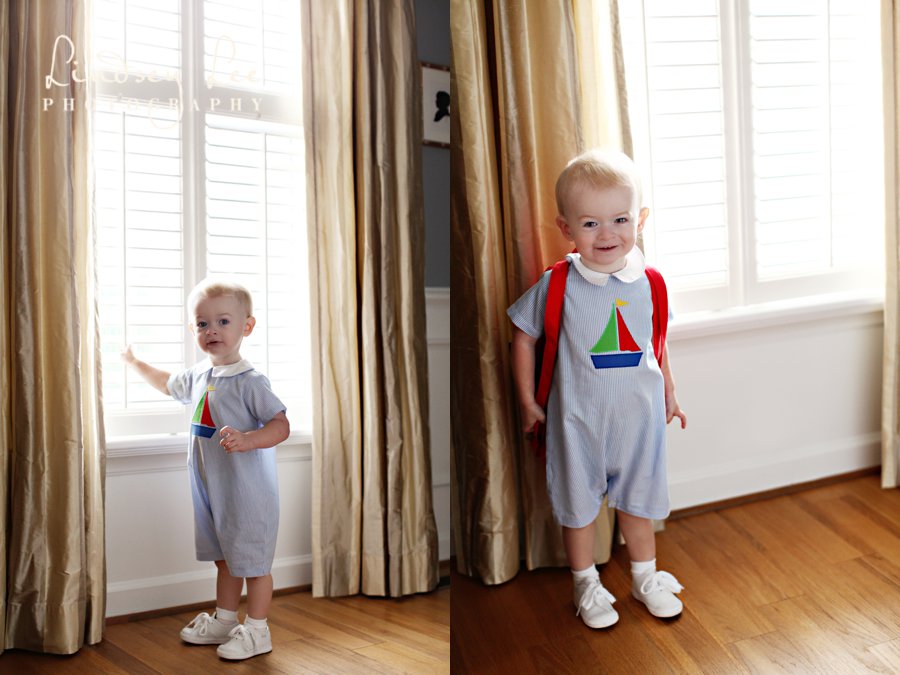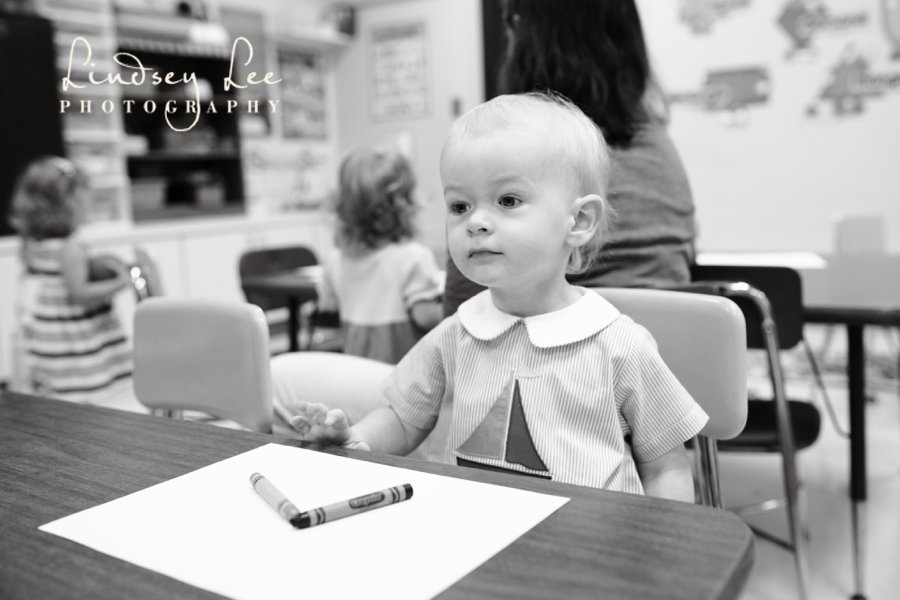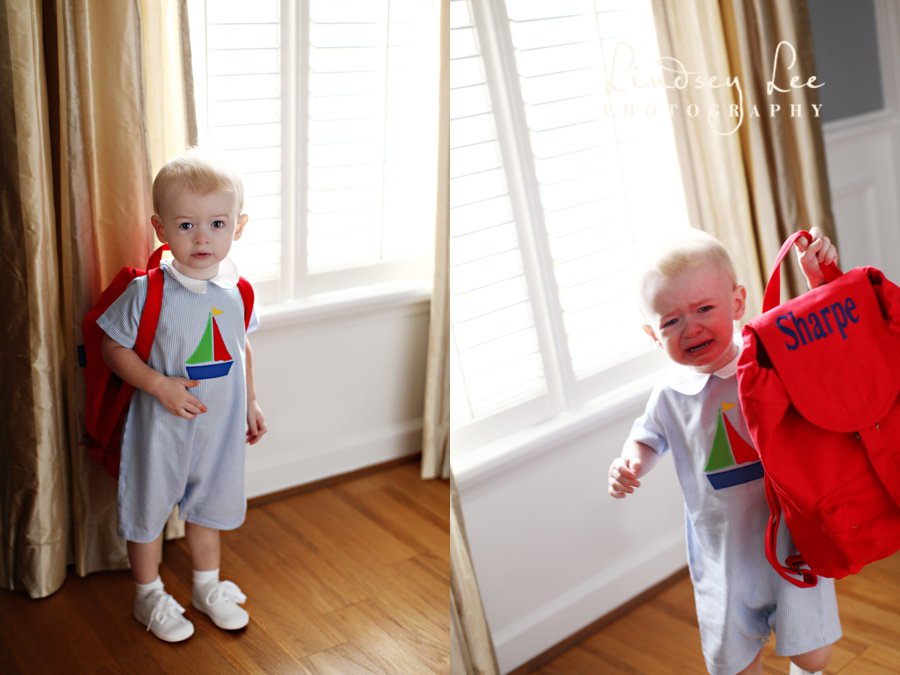 First day of school this fall.  More hair!  He really wanted to wear his bookbag- I really wanted him to hold it up and show it had his name on it.  He won because this was the holding it up face.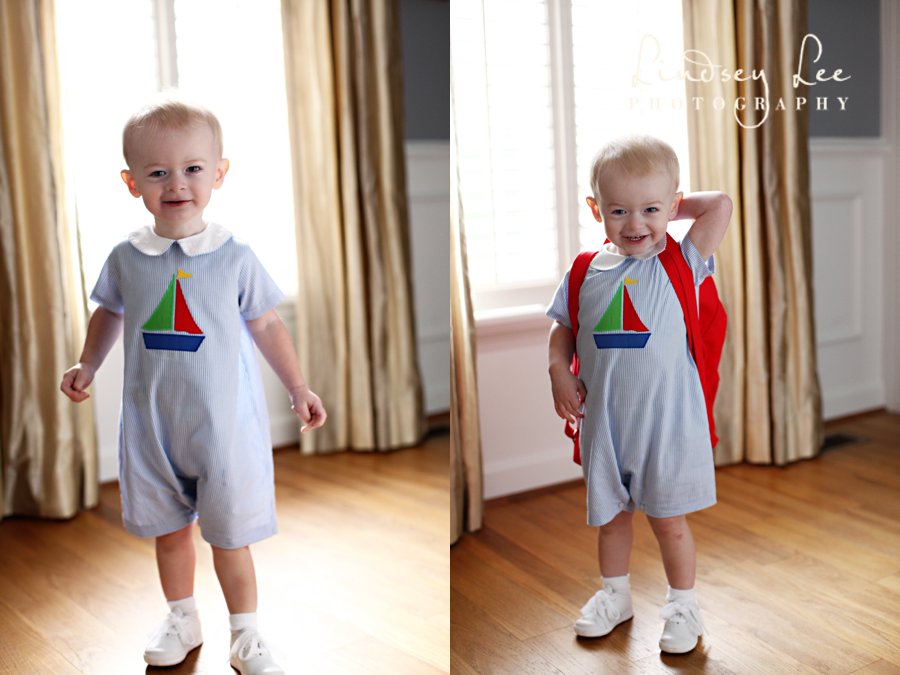 I'm sorry, but how stinkin' cute is this little boy! And yes, he has perma-skinned knees!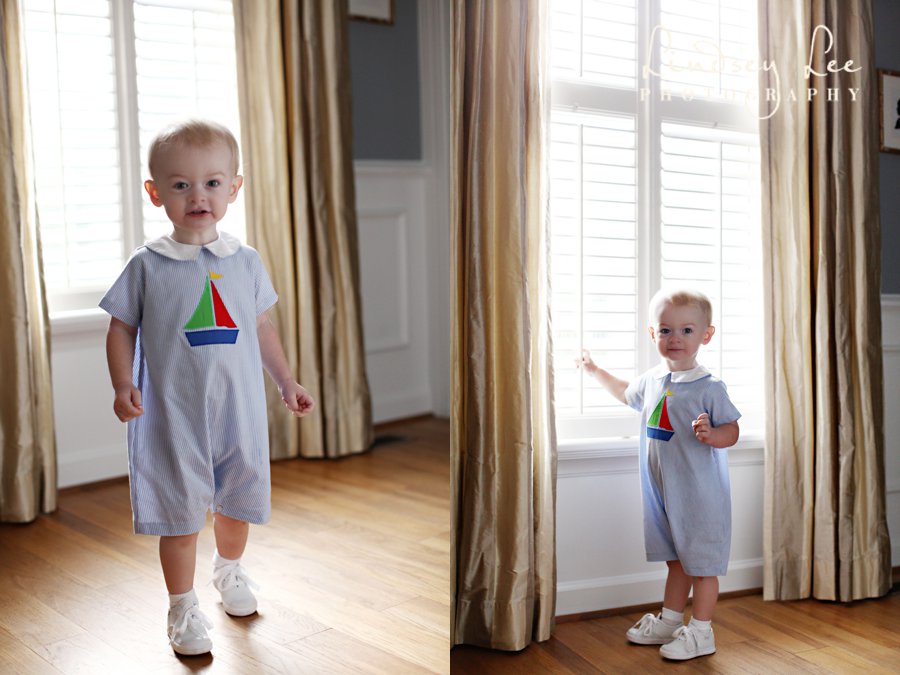 Life is busy, but we are so thankful.  We have the best family in the world and the best clients that treat us like family.  Although it is crazy around here, we can't wait for it to get even crazier when we have our second little Hartsell BOY around February.  Yup, in case you missed that, we are pregnant!  I kept thinking I would do something cute and take a picture, but so it goes!  You know, I had these grand ideas of Sharpe and Darby and a sonogram pictures, or some crazy pinterest idea like that, but that's just not our life right now.  What I'm learning is it is just OK!  We are so excited to keep growing our family!  Joe is the best dad and I can't wait to have more babies with him!!!  We will celebrate 5 years of marriage this winter and it's been the best 5 years of my life.  How do I get so lucky to have such an amazing husband, dad and leader for our family.  I know I am mostly the "face" of this operation, but trust me he is the backbone.  If you out there in internet land knew exactly how high maintenance my overall personality is;) (+ add pregnant) you would know this man deserves a medal.  I can't wait to see him with our 2!!!!! boys!  And Sharpe, I know he will be the best big brother:)  We keep telling him about it, not sure how much it is actually registering, but he will point to my belly and say "baby".  Our families can't wait, although all worry how we will keep this routine.  I worry, too, but trust my life and business are in the Father's hands and He will help us to make it work.  Can you believe it?! Another Hartsell baby!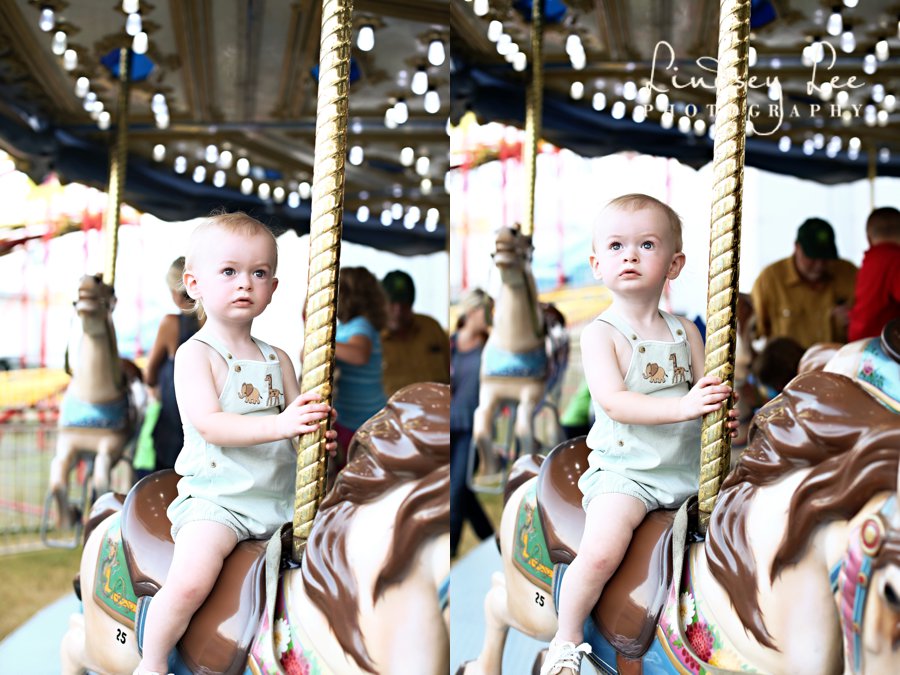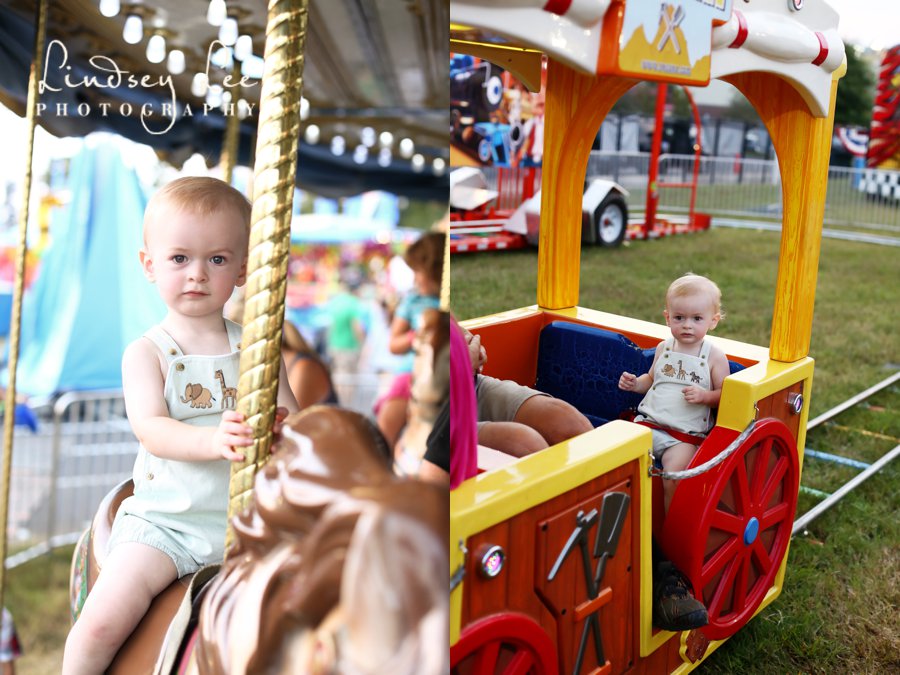 Sharpe at the fair this year.  He gets so serious when he is riding the rides!  Couldn't get him to smile although as soon as he got off he wanted to ride again.
If you took the time to hang in there and read this whole post, thanks so much!  And for all of those who already knew about our big news(because there isn't much hiding it these days), thanks for all of the excitement and well wishes.  We are so pumped to keep growing and sharing with you!