This poor blog!  These past two weeks I have really been trying to get organized and get lots of work out the door.  The fall is jammed packed, so I am working on all that we have coming up.  Trust me when I say there is so much goodness coming that you are going to be sick of so many new posts!:)
We had a big milestone in our house this week.  Sharpe went to school! Ok, the word school I use loosely.  It's really mother's morning out.  Twice a week this little buddy will go play with his new friends for a couple of hours.  He was so cute when I took him to "school"!  He LOVED all the toys(note to self, buy my poor child more toys and stop making him play with cardboard boxes and dvd cases).  He went right over to them and started playing with all the colorful things. This one little boy below(don't know his mom yet, so didn't put his whole face) was completely enamored with Sharpe and followed him around petting him and trying to give him hugs.  It was so cute and hilarious!
We are off to shoot another out of town wedding.  Hope everyone has an amazing weekend!
Before we left the house.  I kept trying to get him to pose with his little book bag but he wasn't really interested.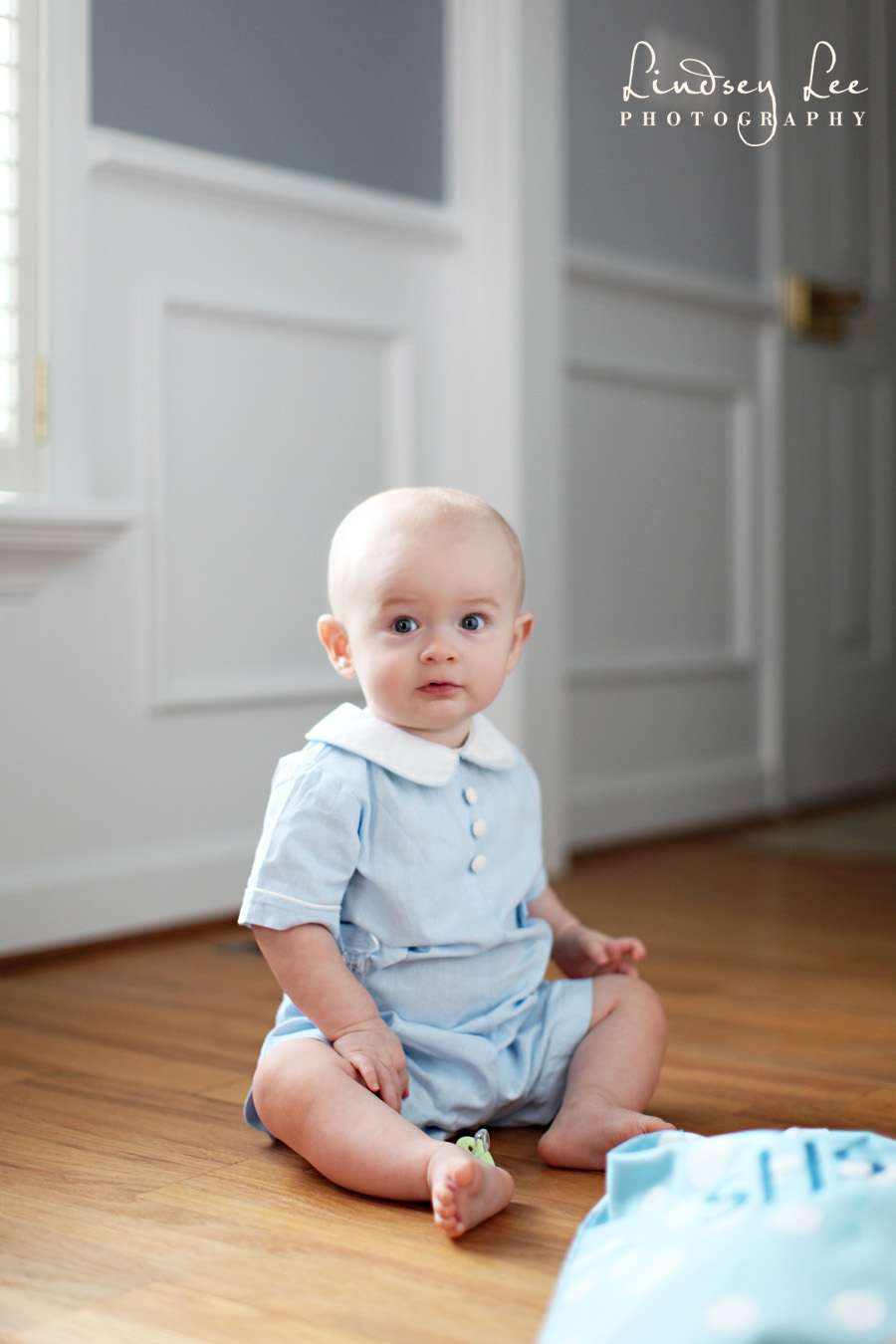 Sharpe is very inquisitive.  He likes to look around and take everything in.  That's exactly what he was doing at school.  Some of the little ones were having a pretty hard time leaving mom and dad, so he wasn't really in a smiley mood.  He just kept looking around!  Below is the Sharpe with the little guy who loved him so much!  This is what they did for 5 minutes....Sharpe stared and little boy, and little boy kept hugging and petting him:)  Being a mom is fun!