The nursery is finally finished!  Well, like 99.9% finished.  I am waiting on 2 monogrammed pillows:) and we have a little bit of baby-proofing to do.  I am so happy with how it all came together!  I knew what I wanted it to look like in my head and had an overall theme - which was was "sweet baby boy" meets "nantucket" meets "sailing". I also knew I wanted lots of different textures without it being matchy matchy, while keeping the overall vibe very neutral.  Hope you like it as much as we do!
Here are some details:
*The crib was mine when I was little:) It was a brown Jenny Lind crib that we painted/faux finished.  I knew I wanted it cream with some sort of brown glaze.
*We did the cabinet the same color.  The cabinet we bought at the Metrolina Flea Market back in March.  It was also solid brown when we bought it.  On my facebook page I am going to put some before and afters of these two items.
*The changing table, which right now is hosting a diaper cake from one of my showers, came from Home Goods.  I knew as soon as I saw it that it was the missing piece we were looking for. I love that it has the cabinet space to put out some of baby's "specials".
*The glider was a wing-back/straight leg chair that came out of my great grandmother's house.  We chopped the legs off, added a rocking apparatus, and had a skirt put on it to cover the mechanics of turning it into a glider.  I found the fabric at The Depot before I even knew exactly how it was going to fit in the room.
*The frames on the wall are holding old navigation maps.
How cute is that picture of Joe below:)  He was 18 months in this photo, I think.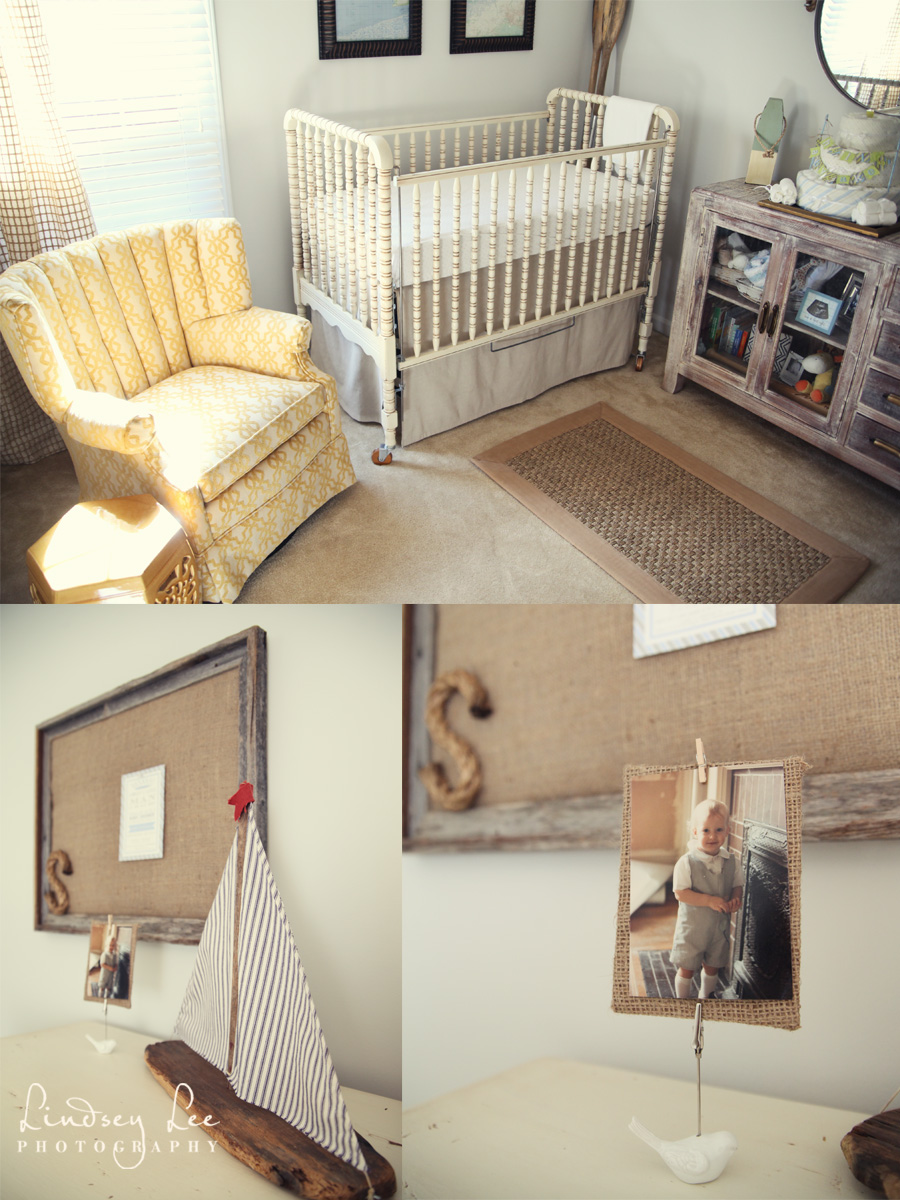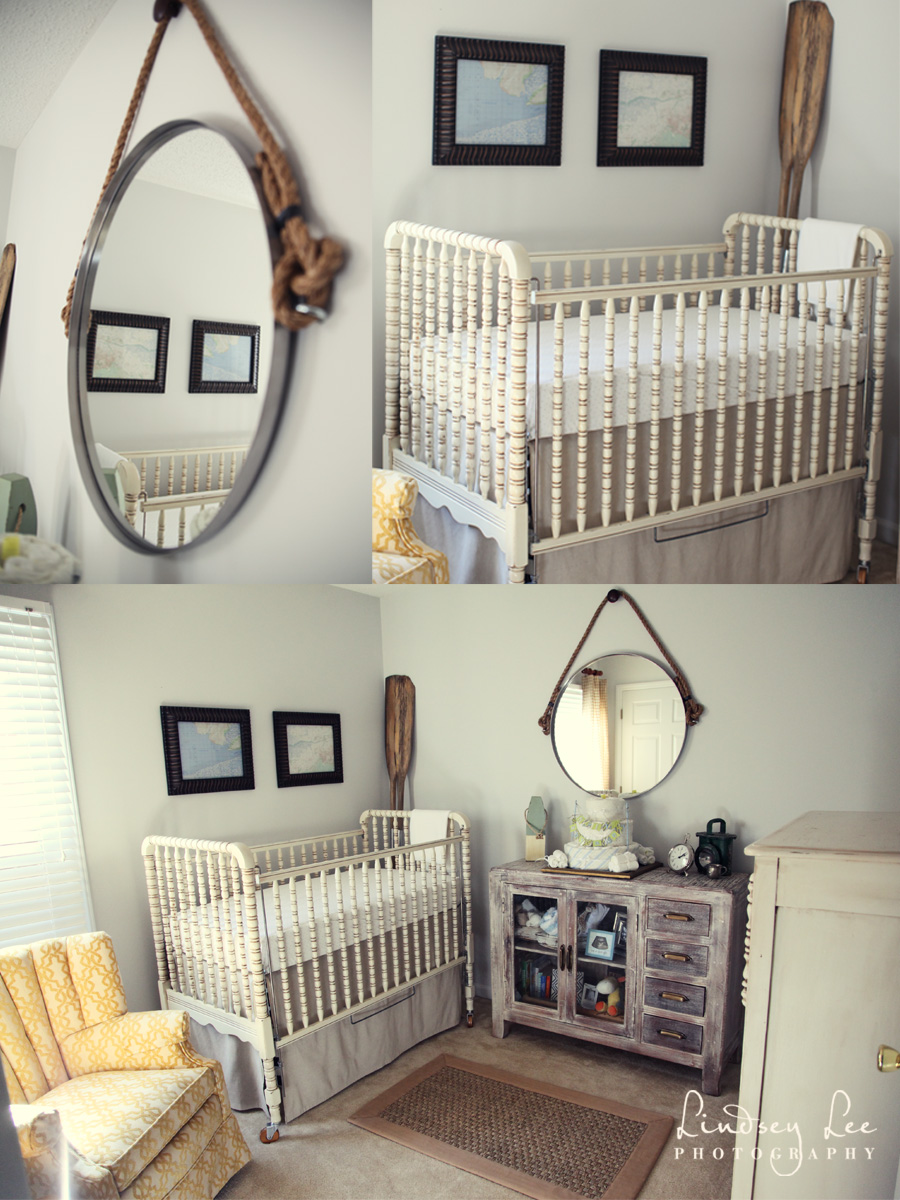 We painted the inside of the cabinet a random green that we just had at the house.  We are known for buying "oops" paint off the clearance rack, so this was a color just laying around.  I love the contrast. Knobs came from Hobby Lobby.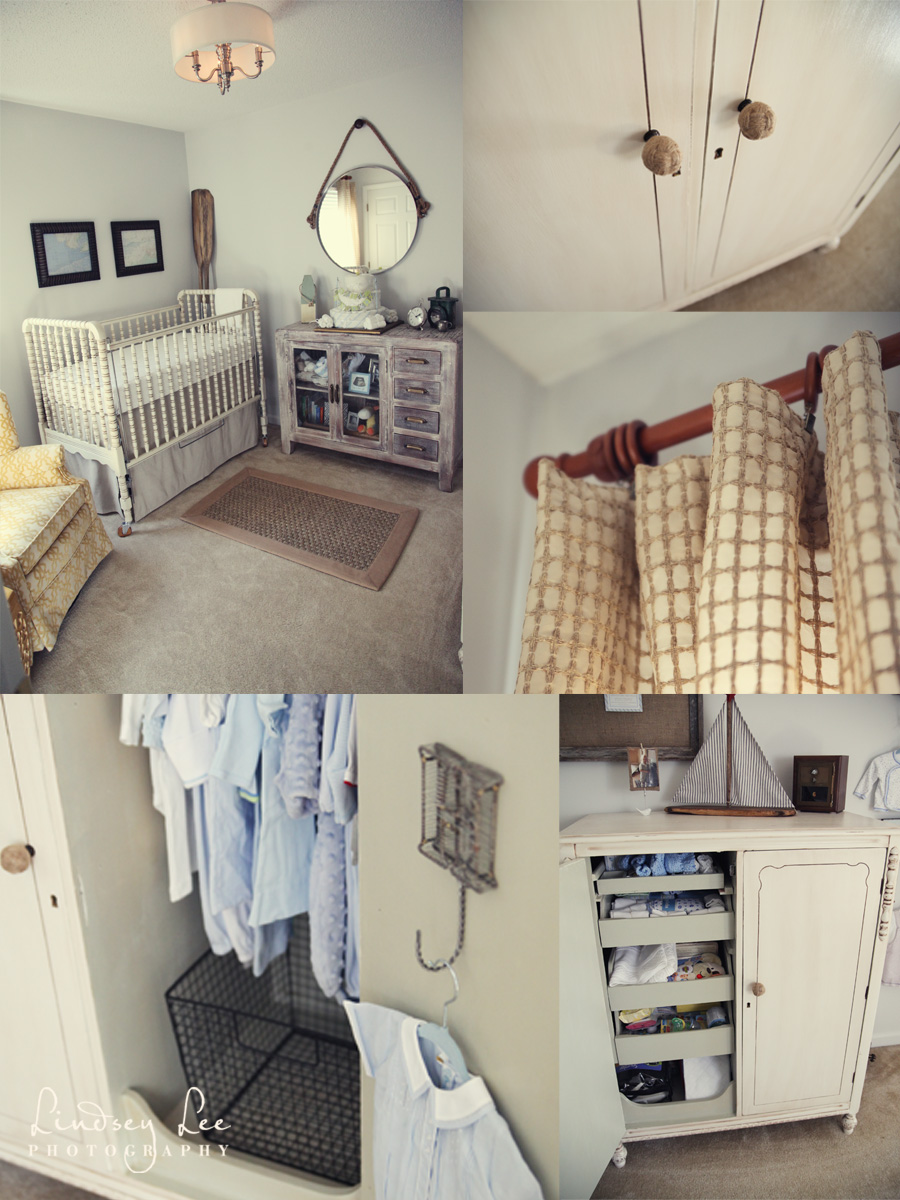 The crib had those old 80's clear acrylic wheels.  We took those off and I bought these other industrial wheels off the internet.  My handy sewing sister (yes, she is cool like that.  A lawyer that knows how to sew.) made the crib skirt out of a pack of linen ikea curtains. The little wall thing that has hooks came from a trip to Oak Island.  It was one long piece and we sliced it into two.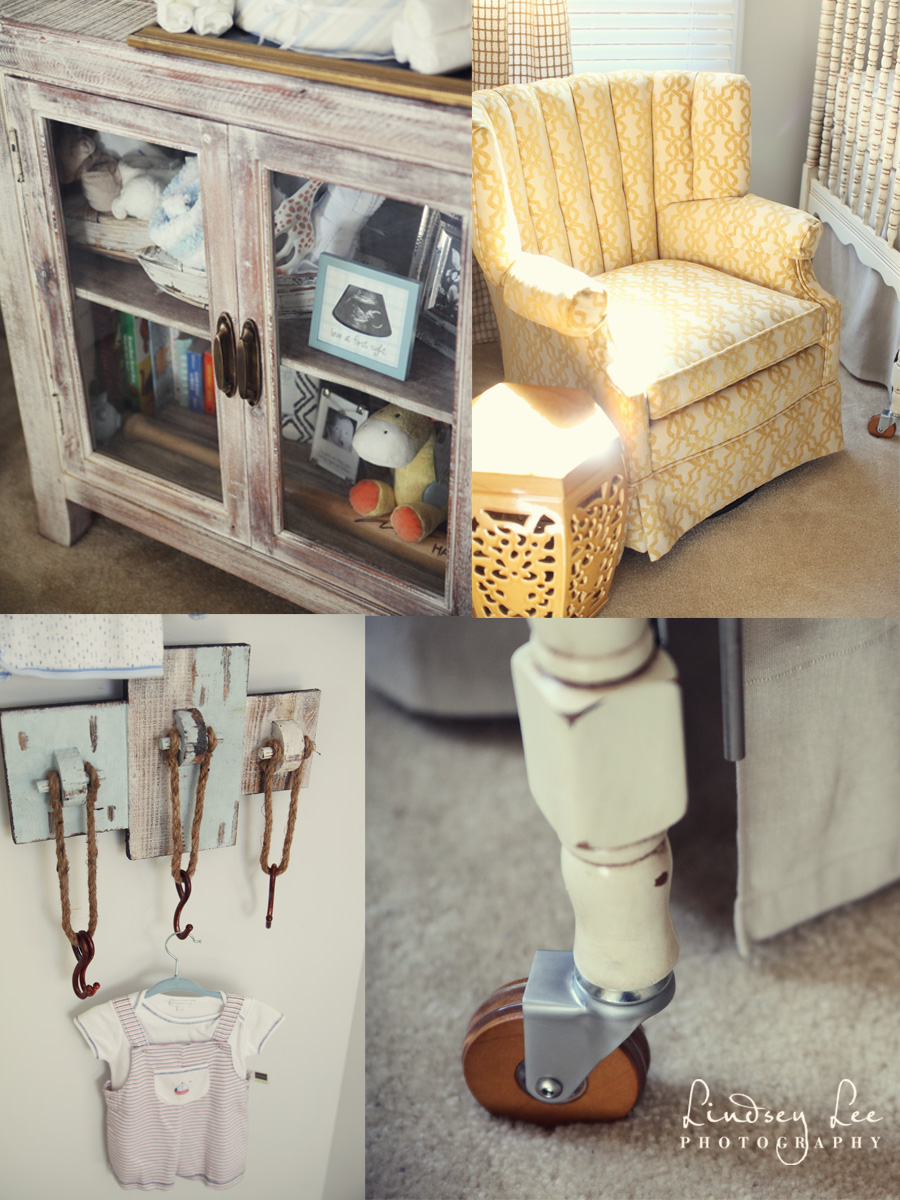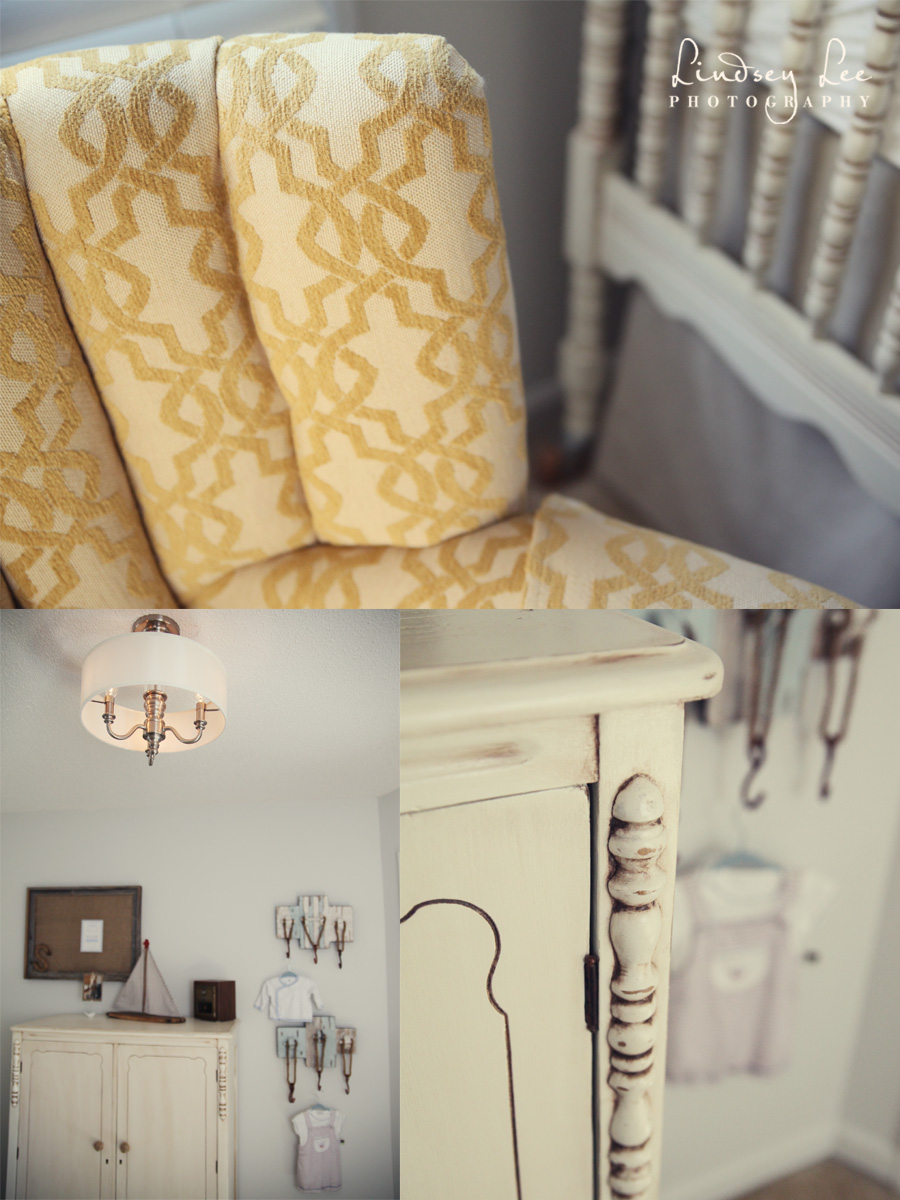 Darby loves her brother's room!  She can't wait for him to get here:)
We would now like to take this time to thank our sponsors:
*Lowe's *Home Goods *Metrolina Flea Market *Joe's Leveler *Carhardt *Sherwin Williams *Hillsville Flea Market *Darby *Pinterest *The Depot *Dumpster Diving *Sand Paper *Hobby Lobby *My Dad's Truck *Soft Serve Icecream(on church street) *and Pandora.
We couldn't have done it without you!