Last year on our 5 year anniversary I posted a tribute to Joe and a Behind the Scene's look at us while we are working.  The post made us laugh, a lot, so we decided we would make it tradition to try and post a behind the scenes look every year in January.  Well, it's Feb 3rd, we almost made it!
I'm one of the lucky ones- having a career that I love and someone that I love that I get to do it with!!  Joe is my dedicated second shooter(hands off other photogs who want to borrow him to second shoot with them!)  Joe does not work in the business day to day, but on weddings days he puts on his best (only) wedding outfit and off we go!  We have a blast together!  At this point, we have shot so many weddings together that we sorta have an unspoken language that happens on weddings days.  I know what shots he's getting, he knows what shots I'm getting and we just have this flow that we have settled into.  Sure, each wedding day brings it's own unique set of circumstances, but we have found a model that works for us uniquely.  I think because of this flow, we are able to be relaxed, help our clients to remain calm on what can sometimes be a stressful day, and to help everyone to have fun and keep the focus on what's important!  There's not a wedding day that goes by that we didn't have a blast and make and meet friends along the way!
The days are long, some of them are VERY hot, but we get to spend them with the best clients in the world celebrating their love!!  A little P.S.A:   you are about to view more photos of my backside than you want to see(some right on the heels of having a baby, that's nice.) AND yes, we do mostly wear the same clothes to every wedding:)
One of Joe's favorite things in the world is when the bride is itty bitty.  Melissa is a tiny little thing.  Makes his job easy because it usually means the dress is tiny, too.  Below: Joe was the expert on veil placement:)  He has some really good self esteem to hang with gaggles of women all day and not be worried about being the guy in the room that cares about dress wrinkles and lace.  I love this about him.  He's an Eagle Scout but can fluff crinoline with the best of them!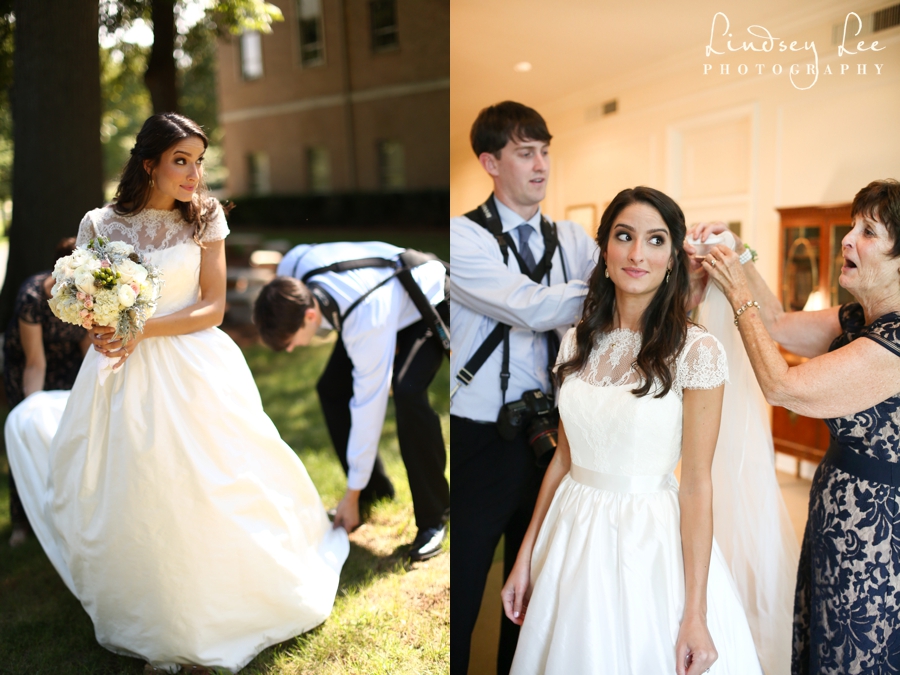 Joe shooting Fusion of a first look.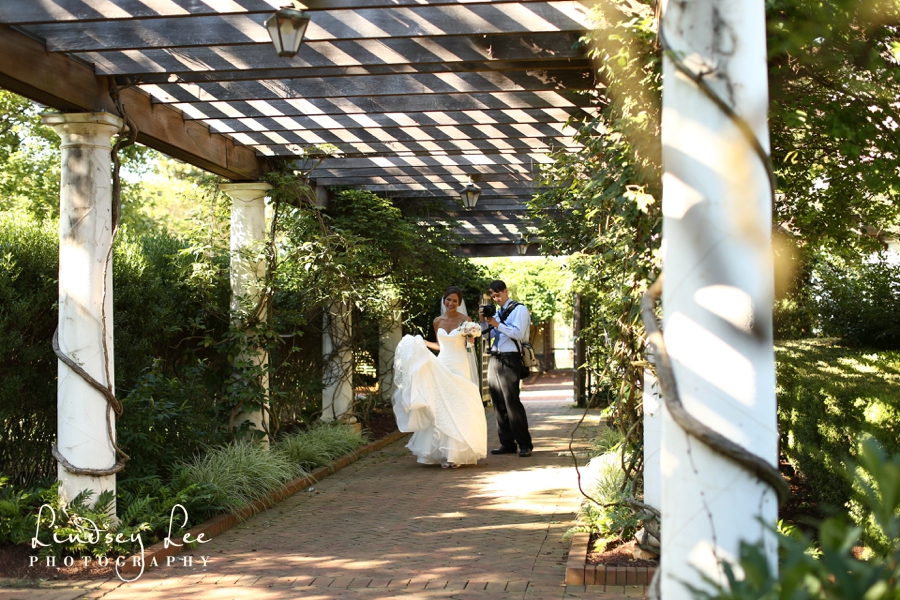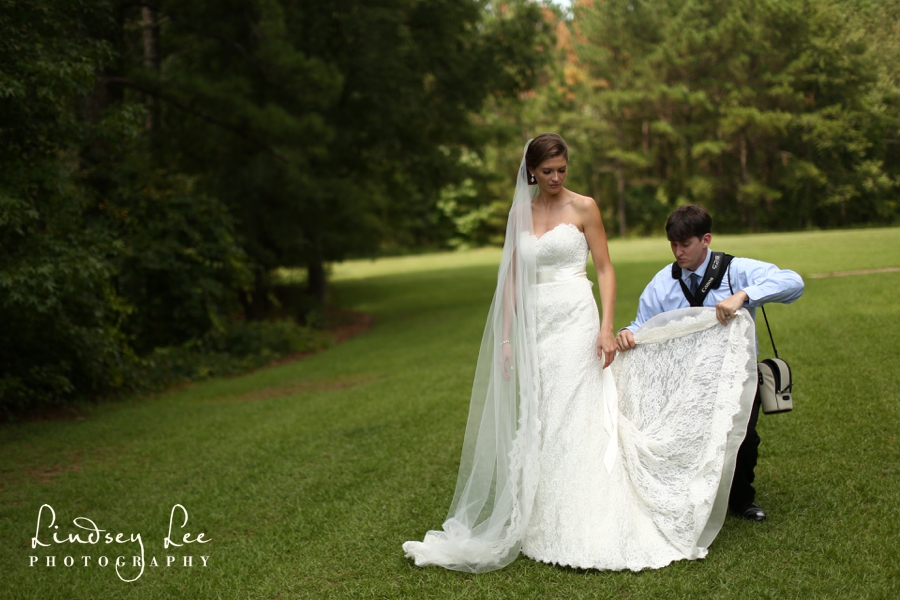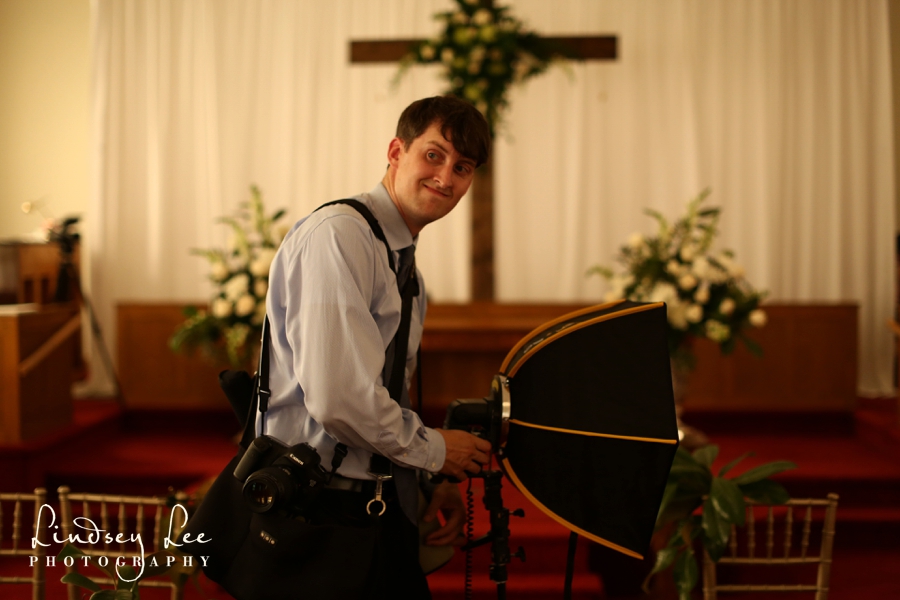 "Joe, go stand over there and pretend like you are smoking a cigar".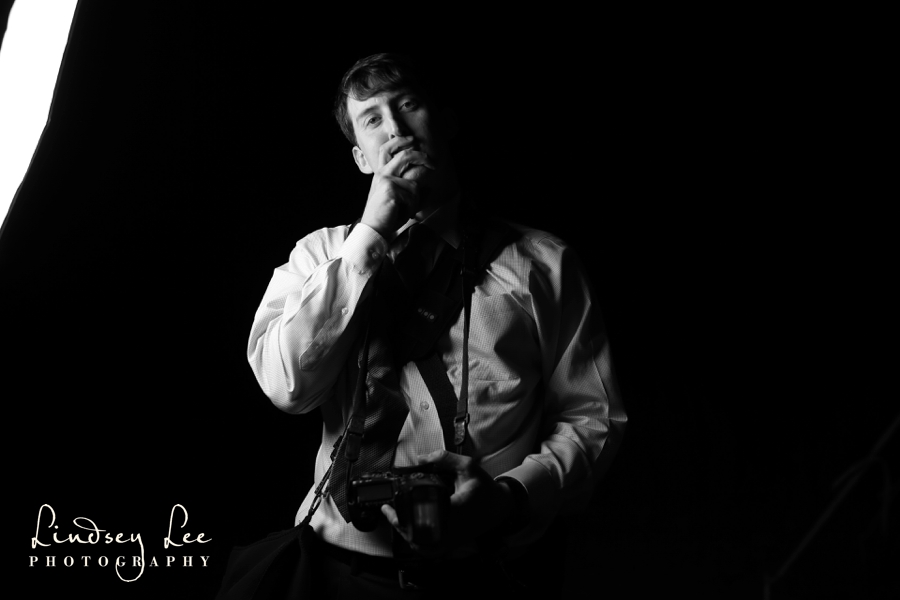 Shorties on the right, please.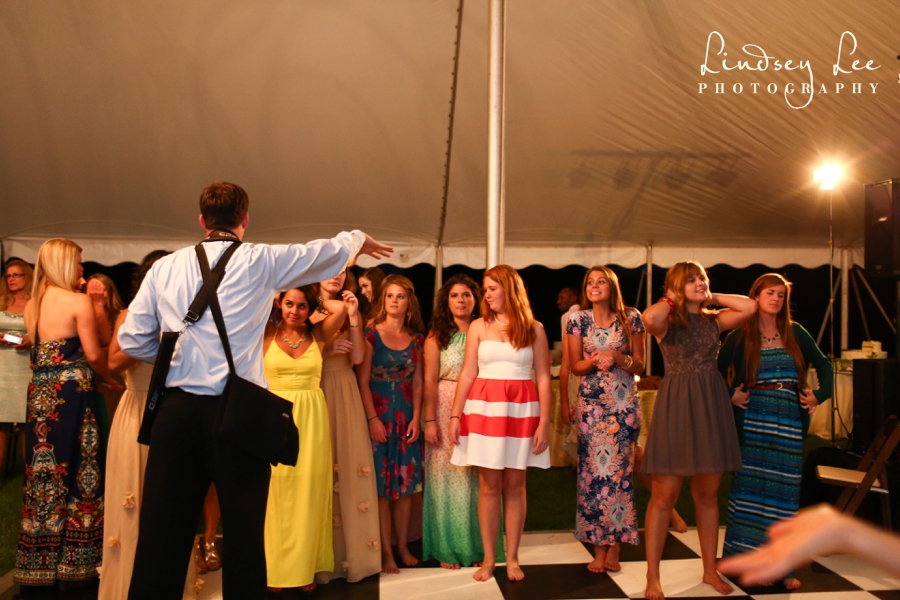 There is something SO wrong about this left image! ha!  On the right, the bride's feet hurt her so bad but we still had a good amount of walking to do.  We decided to switch shoes and let me tell you, those things were a torture trap!  I don't know how she did it for most of the day!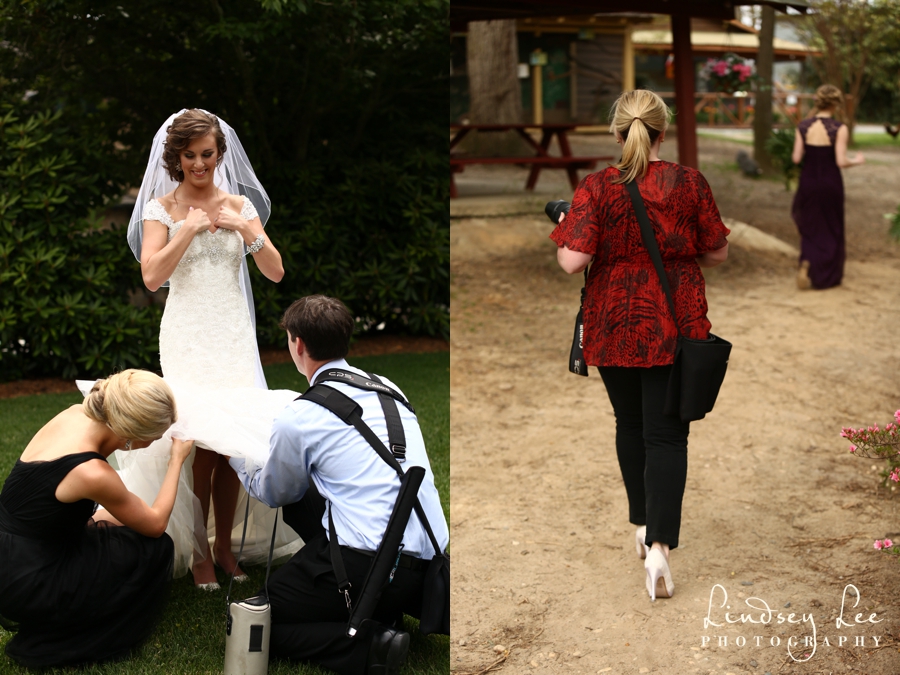 Jazz Hands!!!!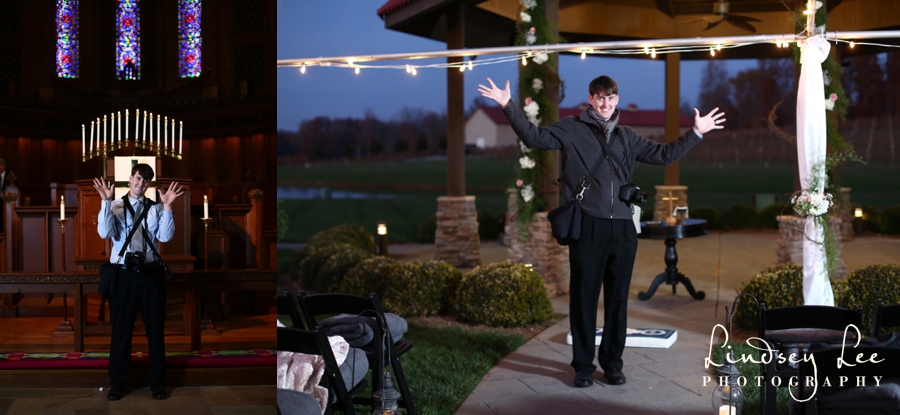 We really thrive in the demonstration arena.
Can't have all the single ladies cutting their feet on glass.  Joe to the rescue!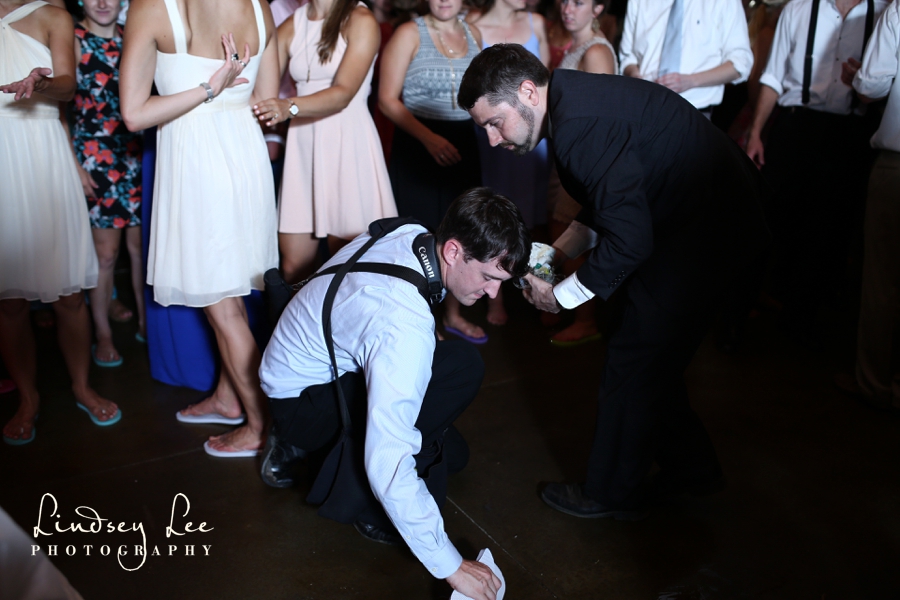 I would have never gotten the dress there.  Thank goodnessI married this tall drink of water.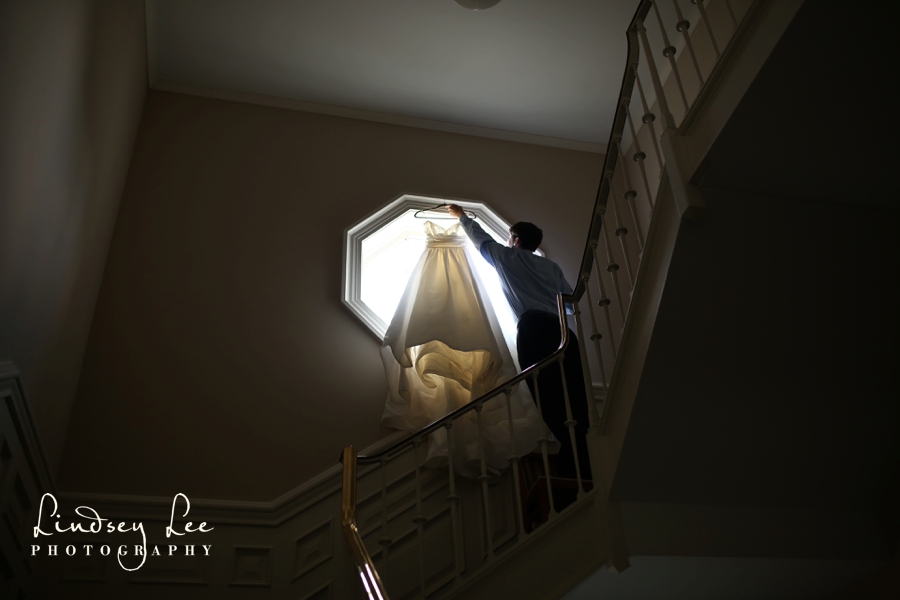 Light for the exit, please.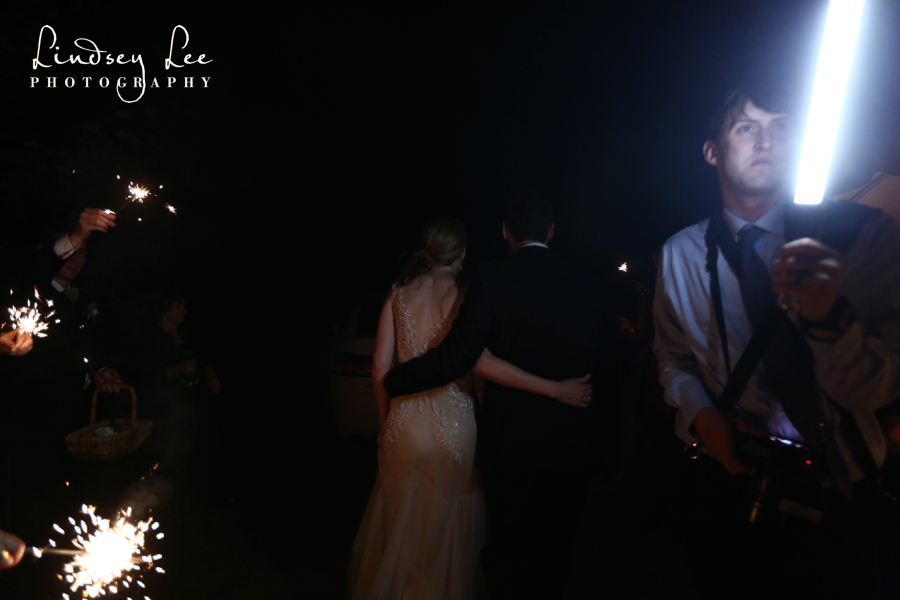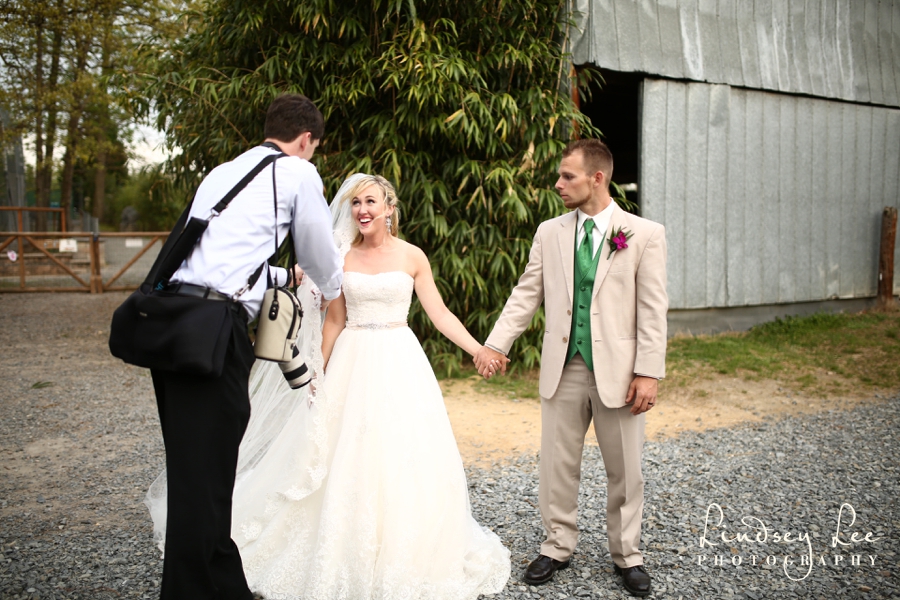 In action.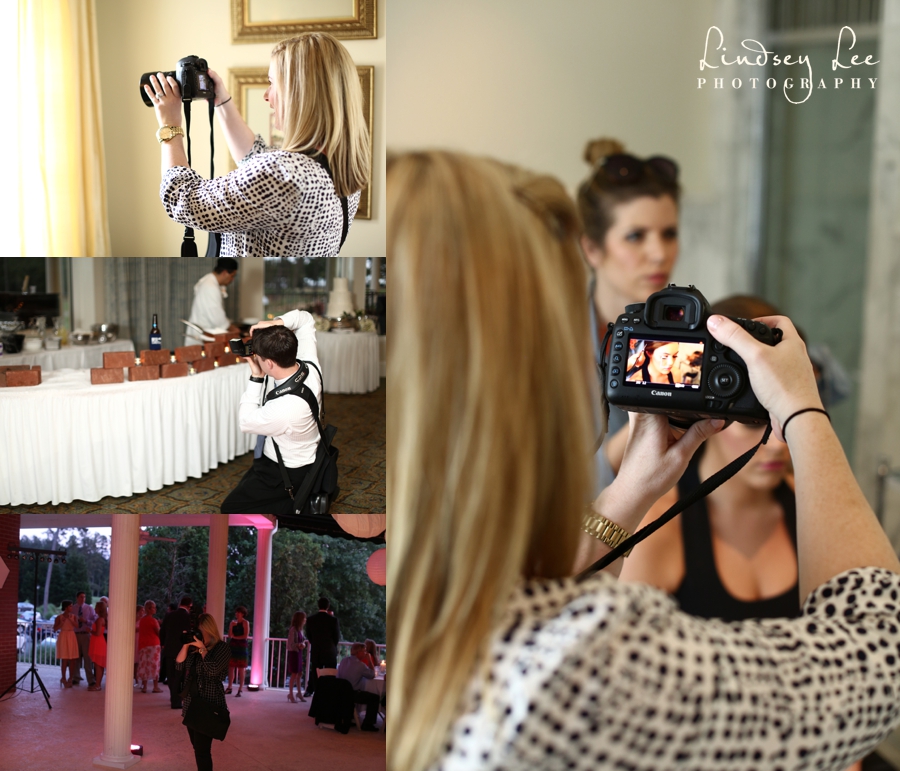 It aint a party until the groom and Joe break it down.  We also see friends all year long- past bridesmaids/groomsmen/people on our "wedding circuit".  Each wedding is a mini reunion!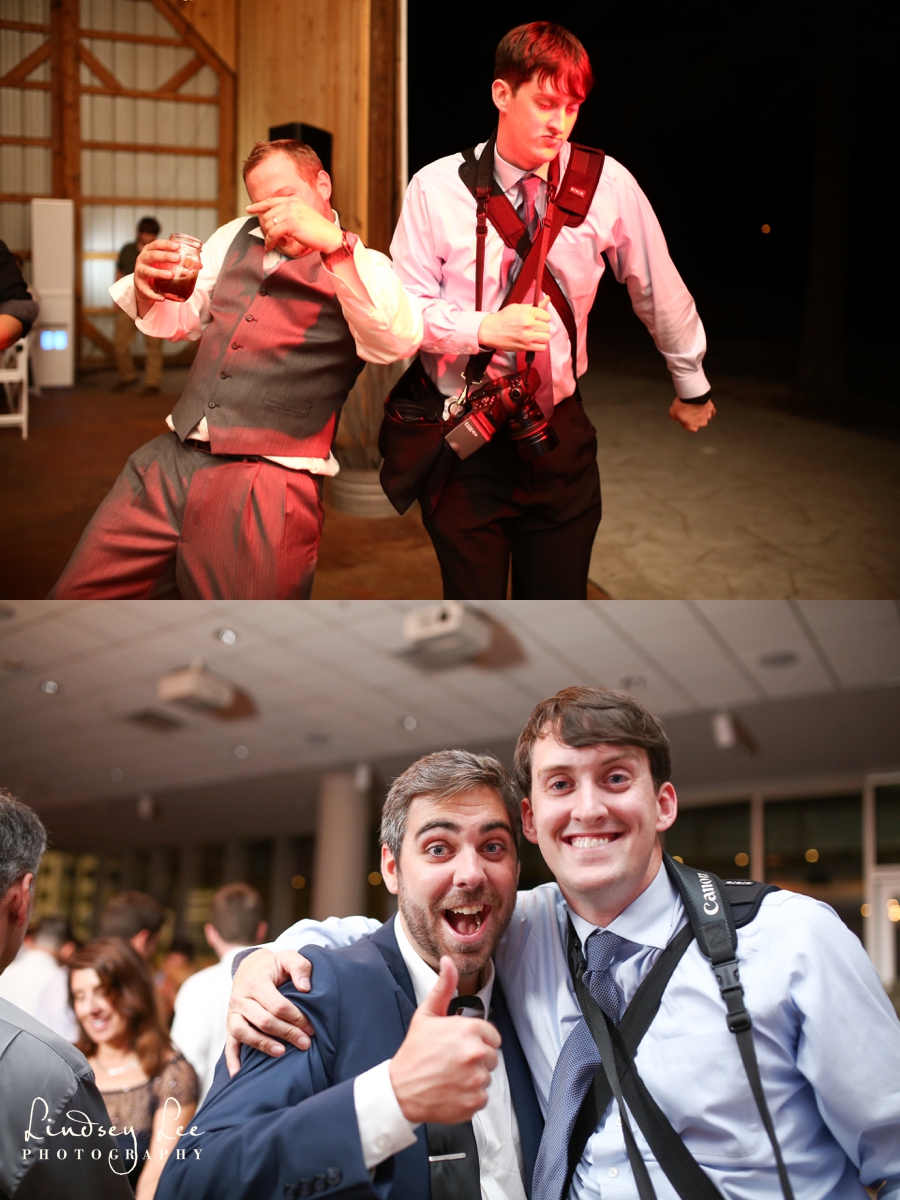 Aside from wedding photographers, we would like to add to our resume: People Movers.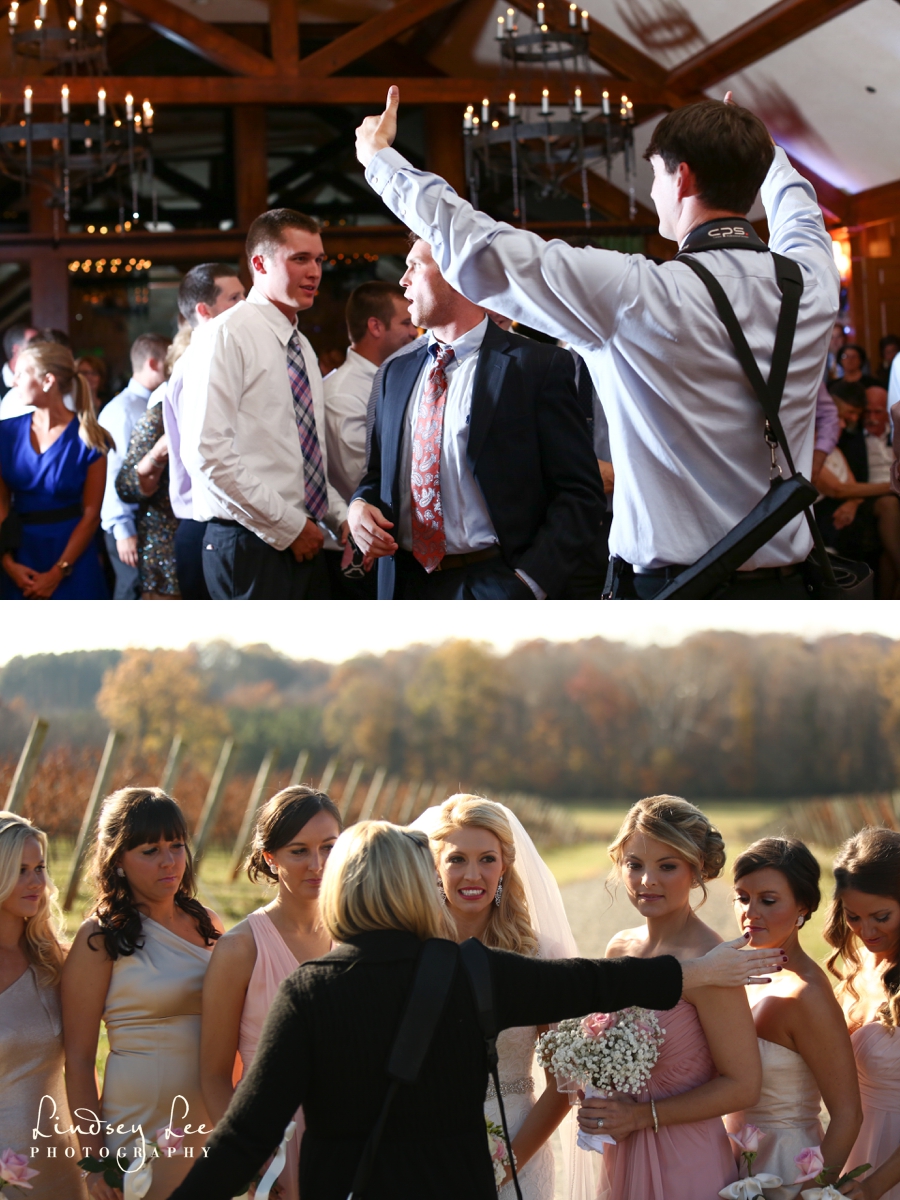 Joe! The bride's shoe keeps falling off!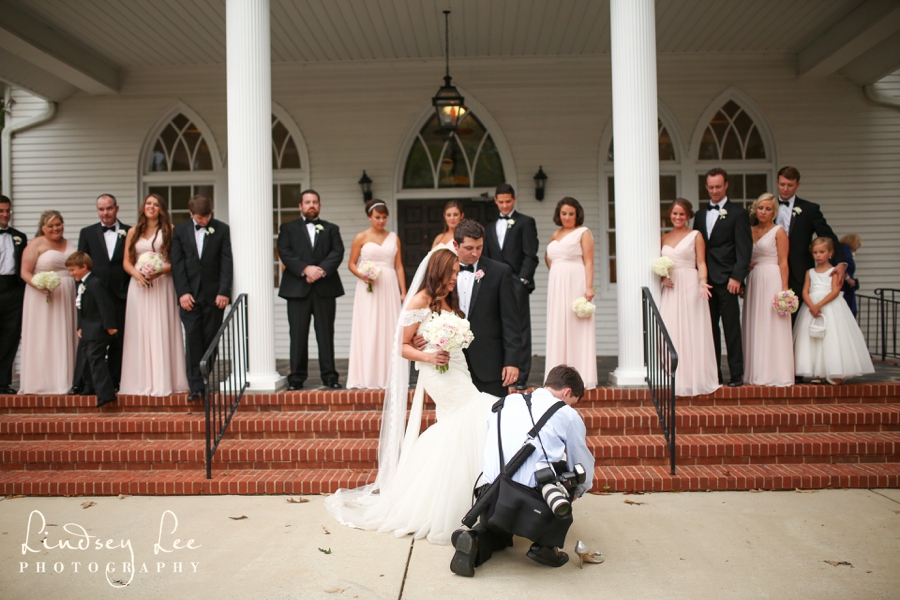 We need Light...We need Shade!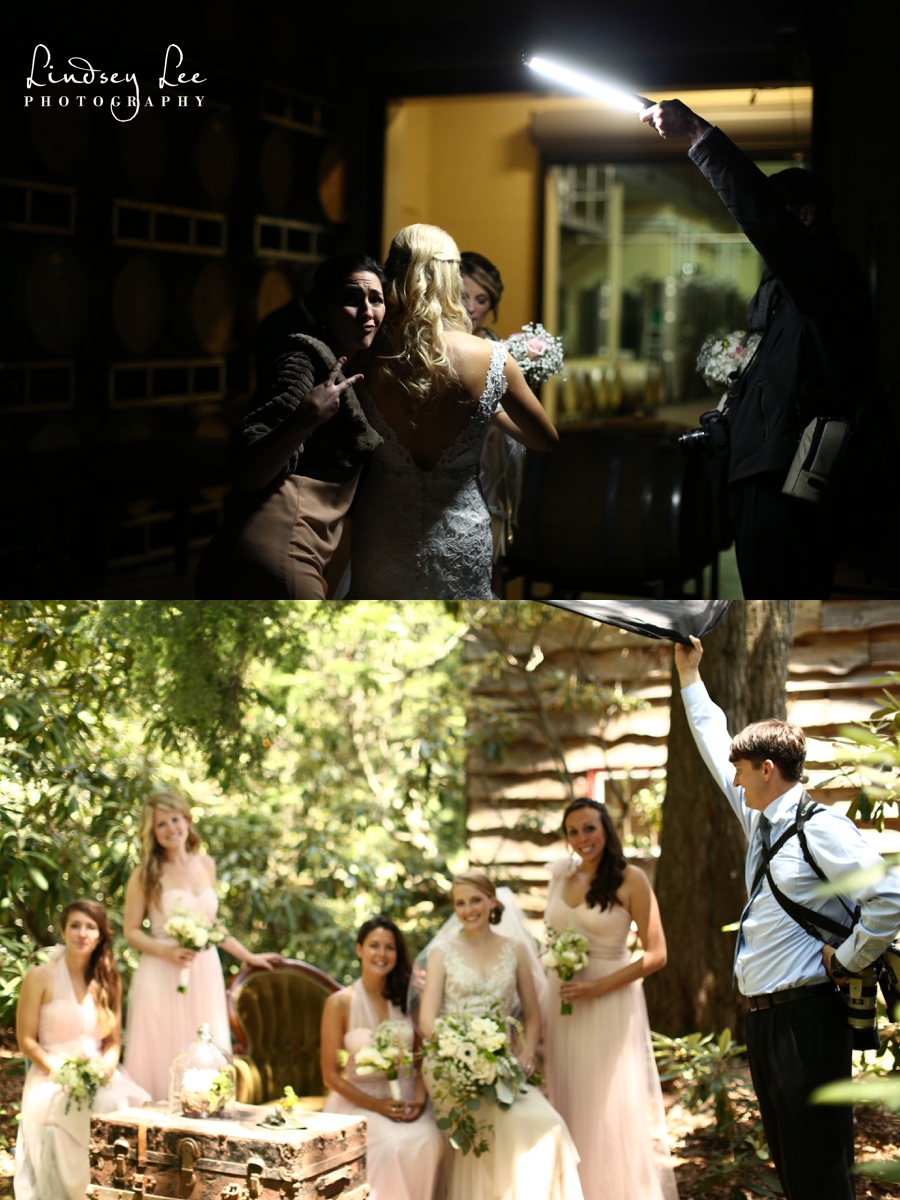 Joe, please stop being so bossy.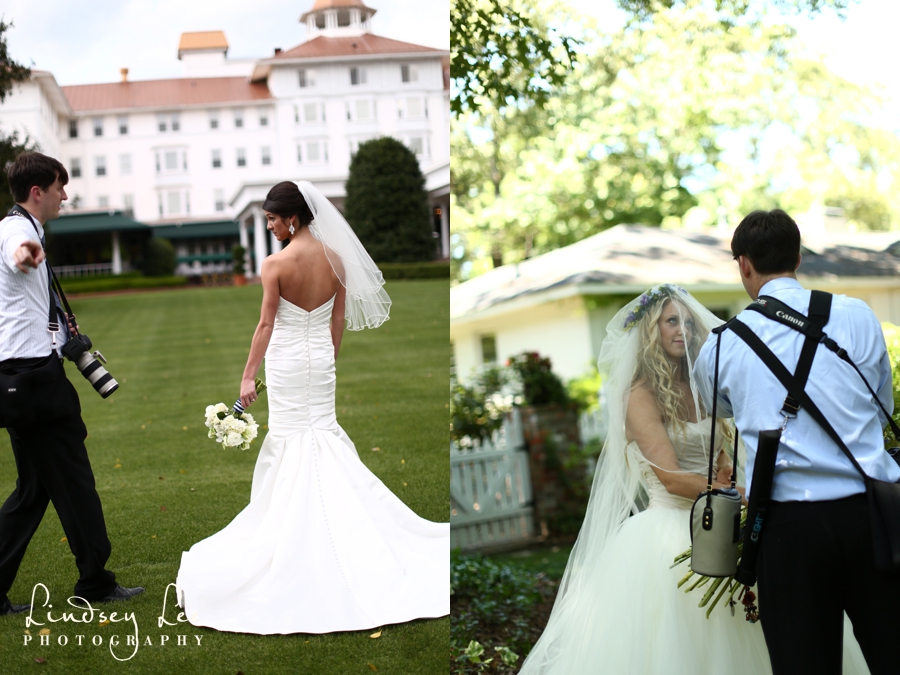 I have moms ask me all the time how the dress keeps from getting dirty.  The answer? Joe.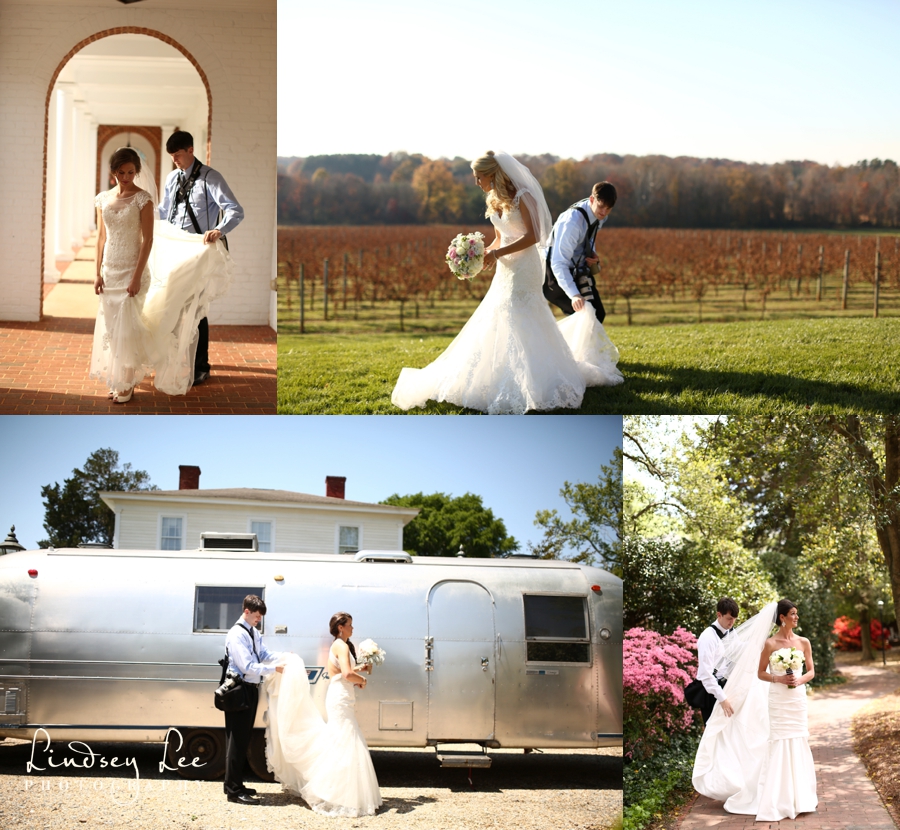 Show the brides what they want to see!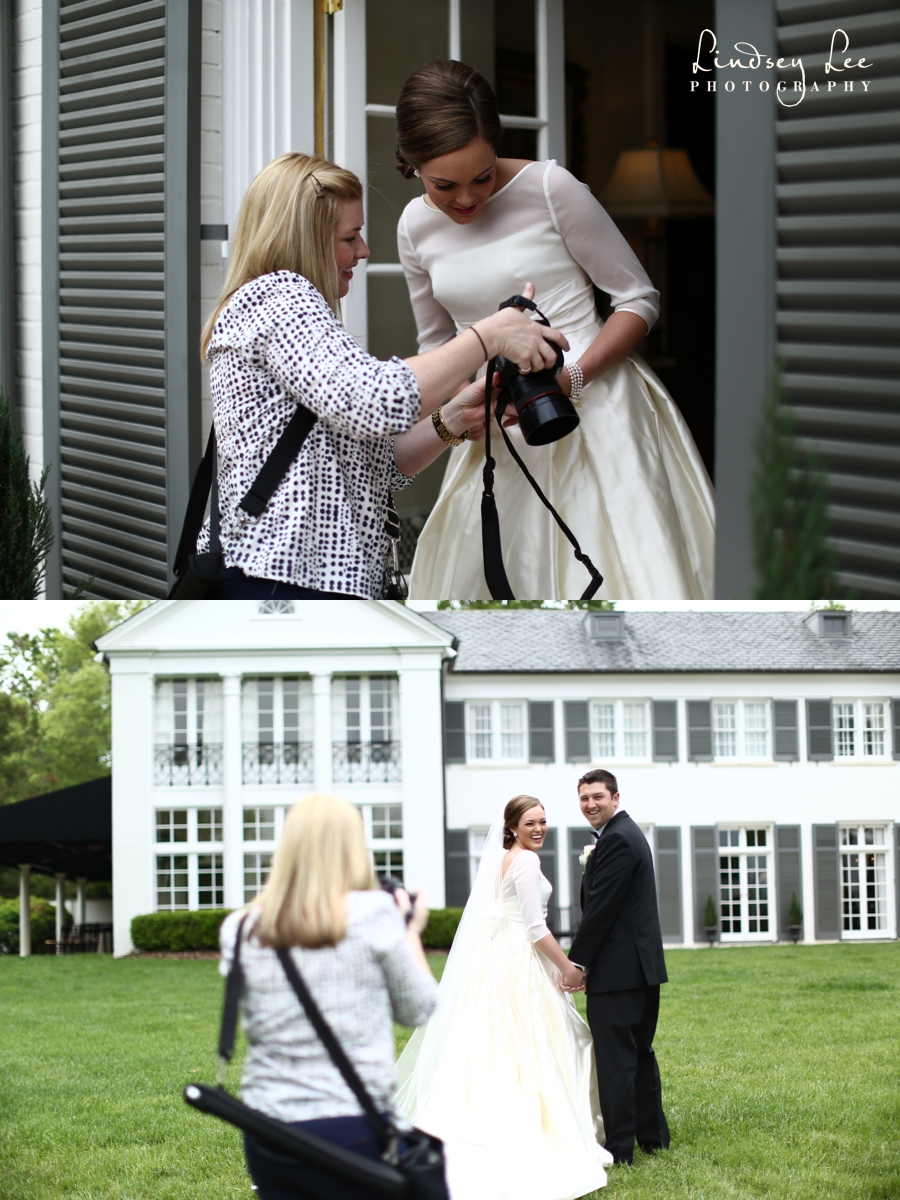 Let's just get up on this rock.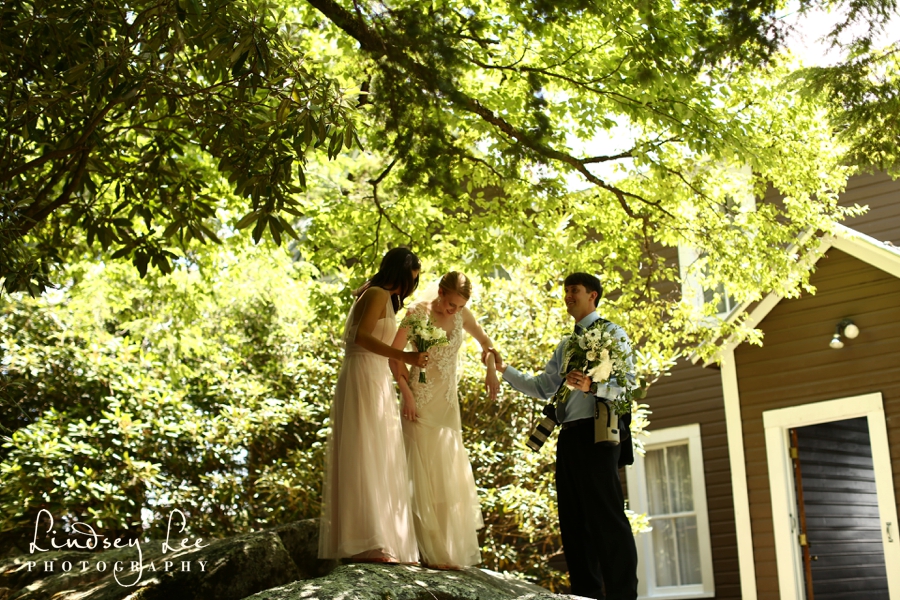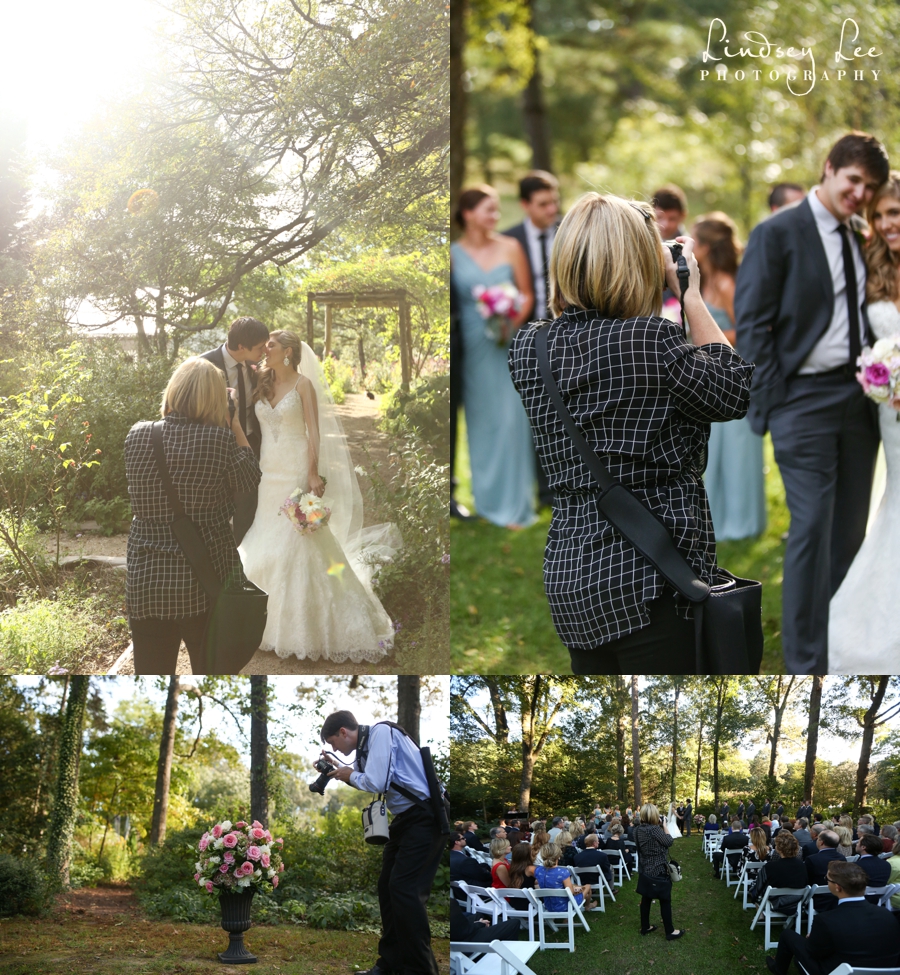 This wedding so beautiful, but oh so hot. And most of the day was in full sun.  Just looking at this photo makes me hot, but gosh, thats such an amazing venue.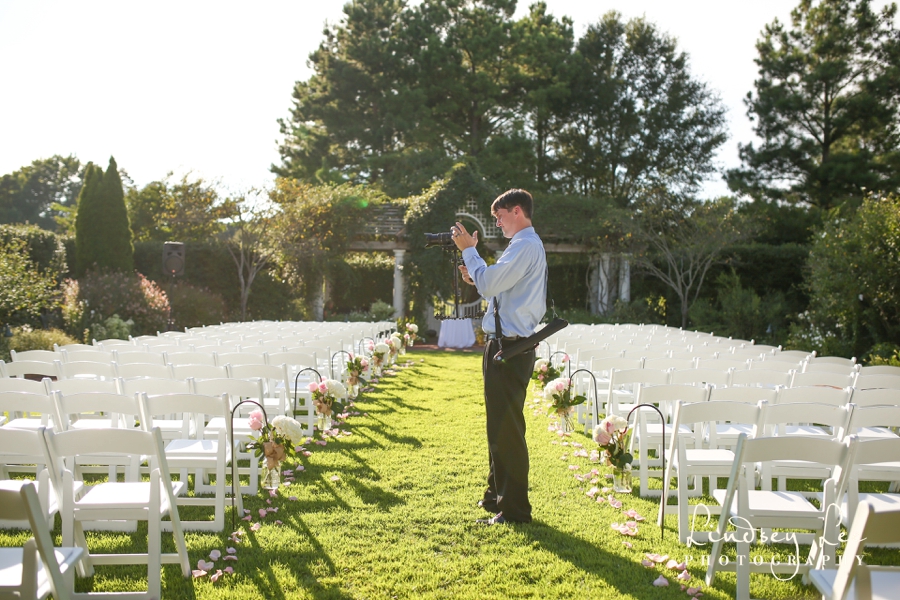 It's ok ya'll, we know them.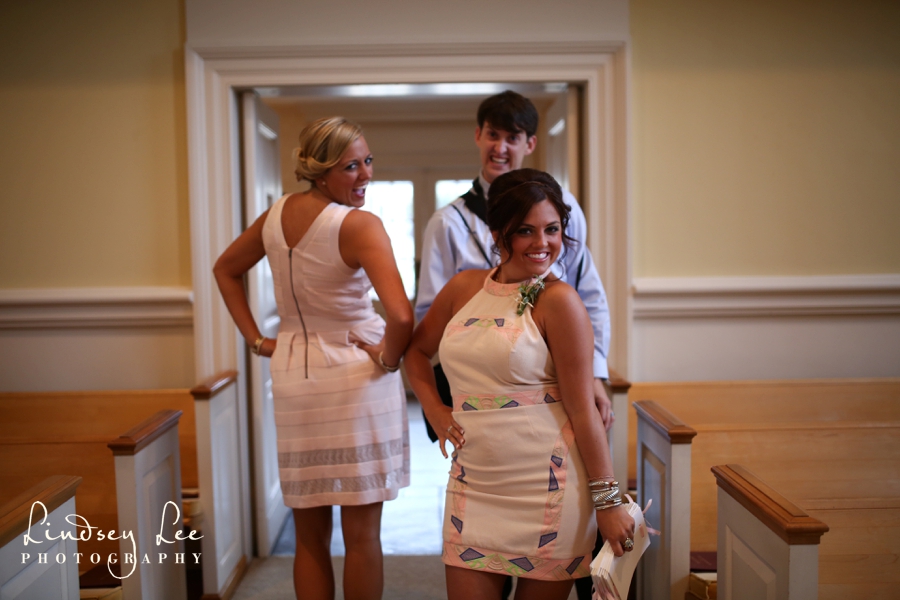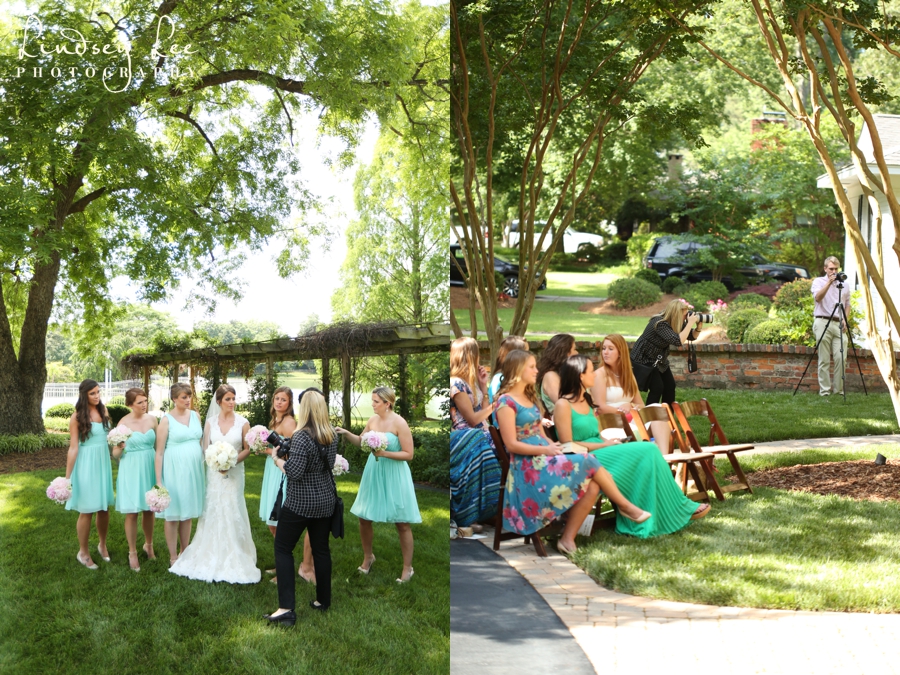 This photo still makes me laugh so much!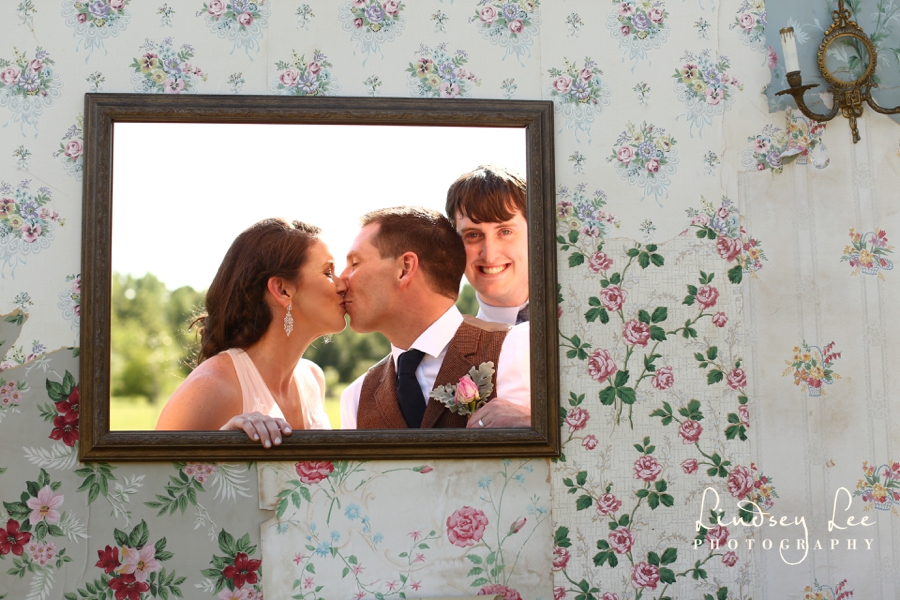 If you have an aversion to people touching you or getting in your face….please don't hire us.  I say that in the most respectful way possible:)  Joe couldn't even help himself at his own sisters wedding!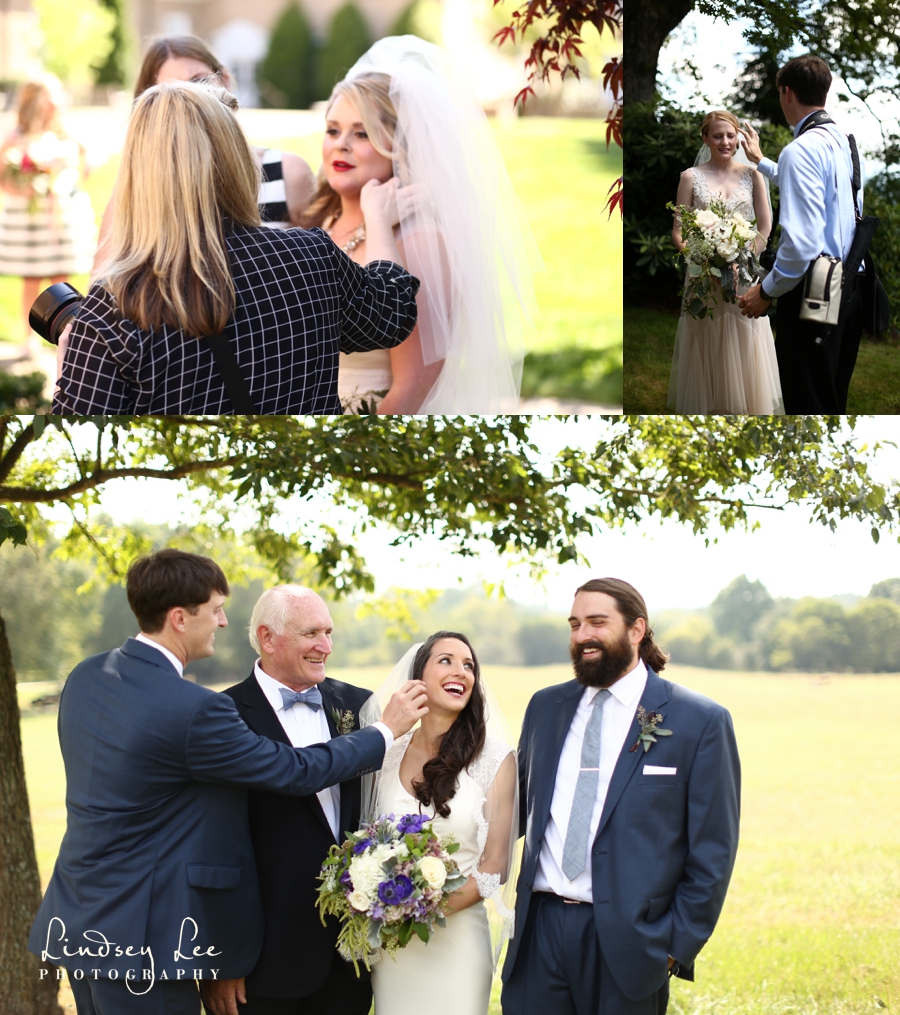 Various light checks.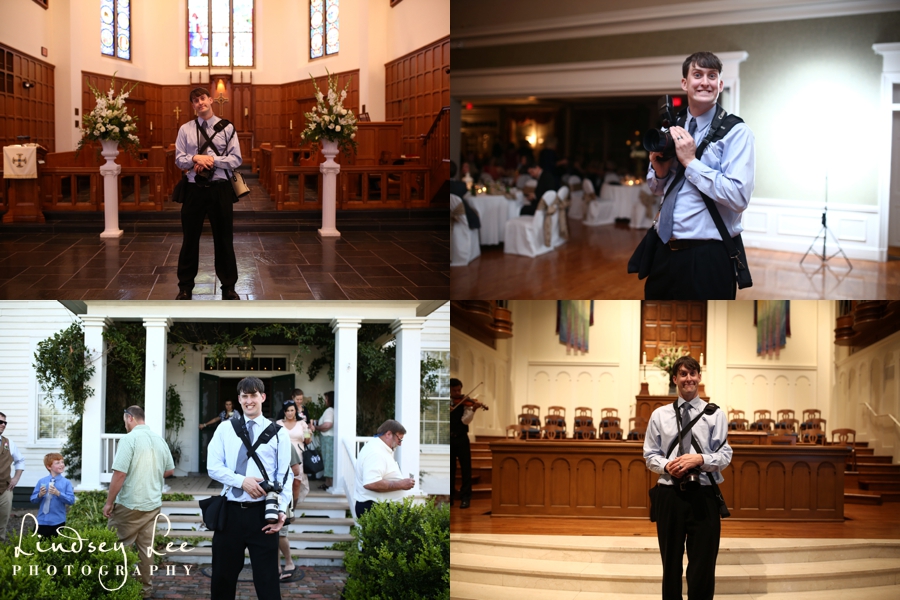 For me?!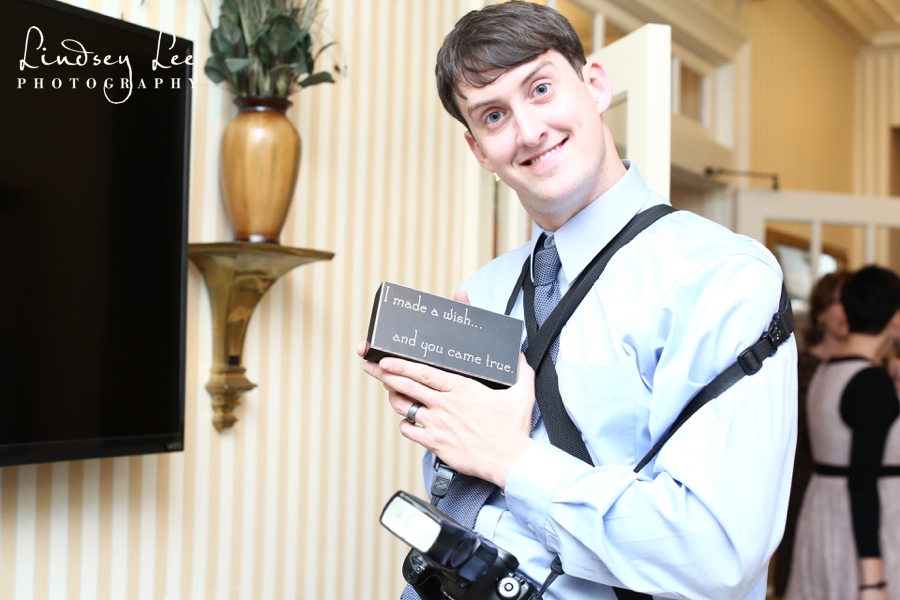 Hmmmm??? No words:)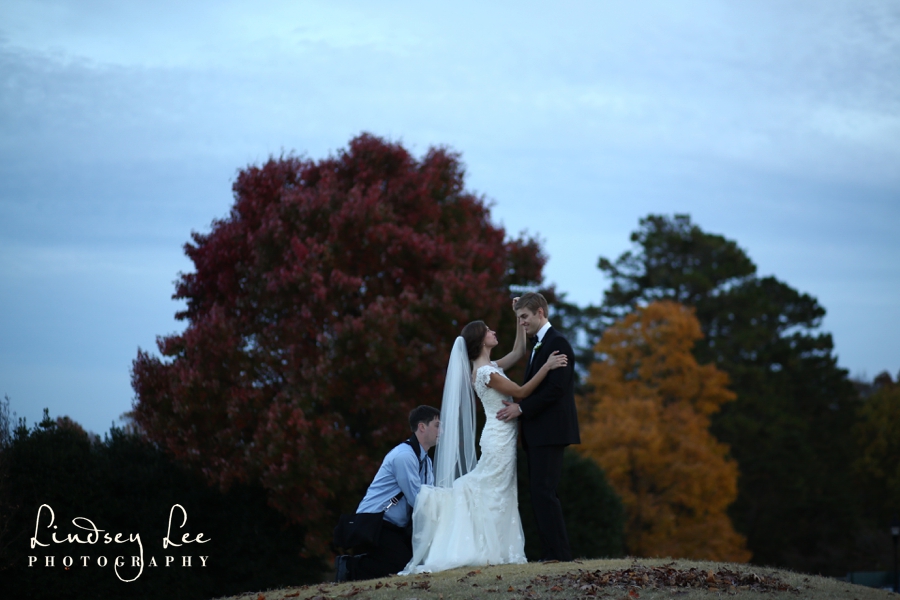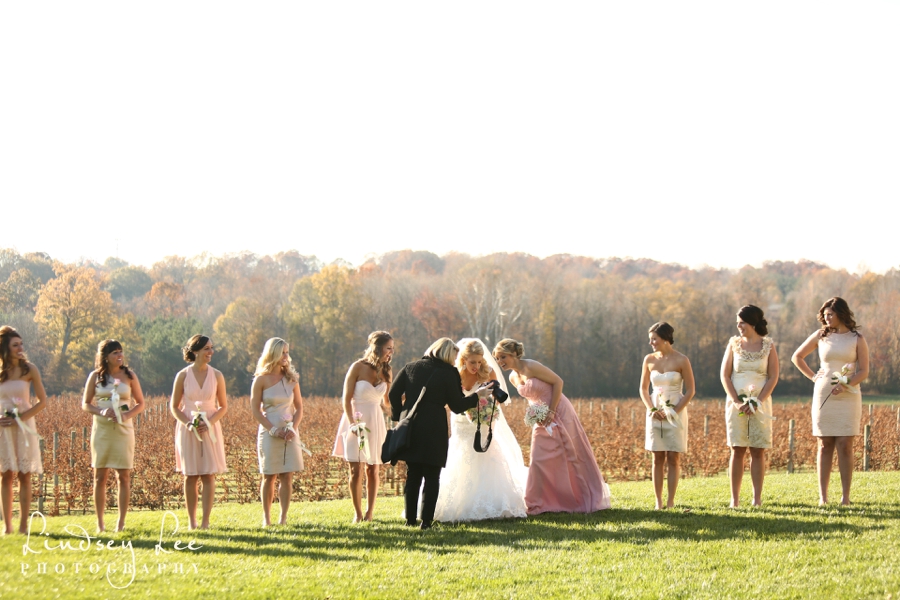 A very common phrase in our life: "The boobs look wierd".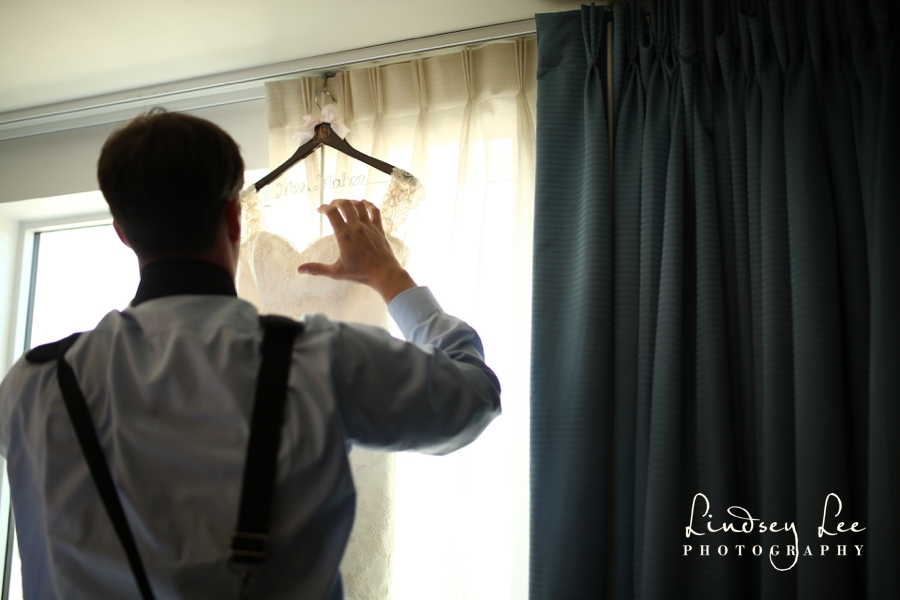 Crouching Tiger Hidden Photographer.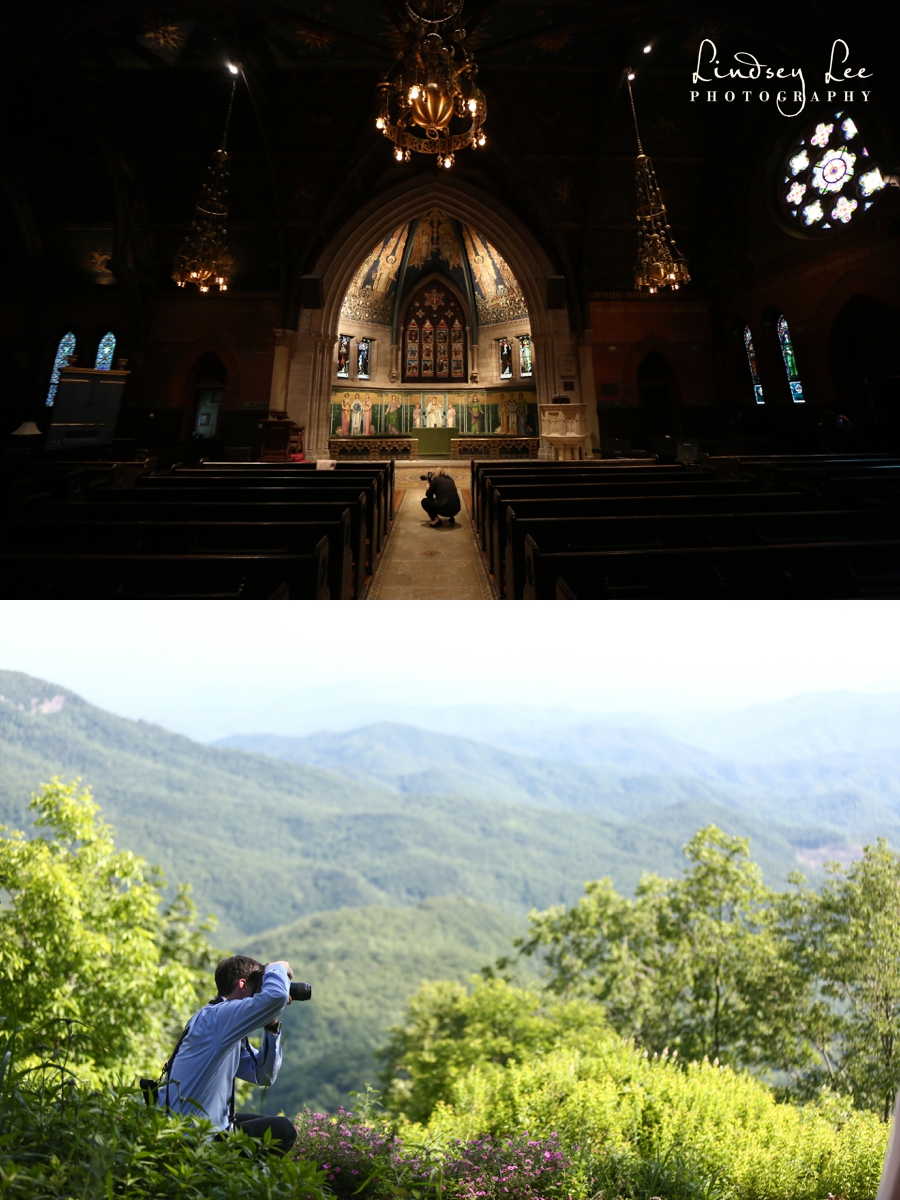 Believe it or not by their facial expressions, I am telling them how to make magic…they are just soaking it in:)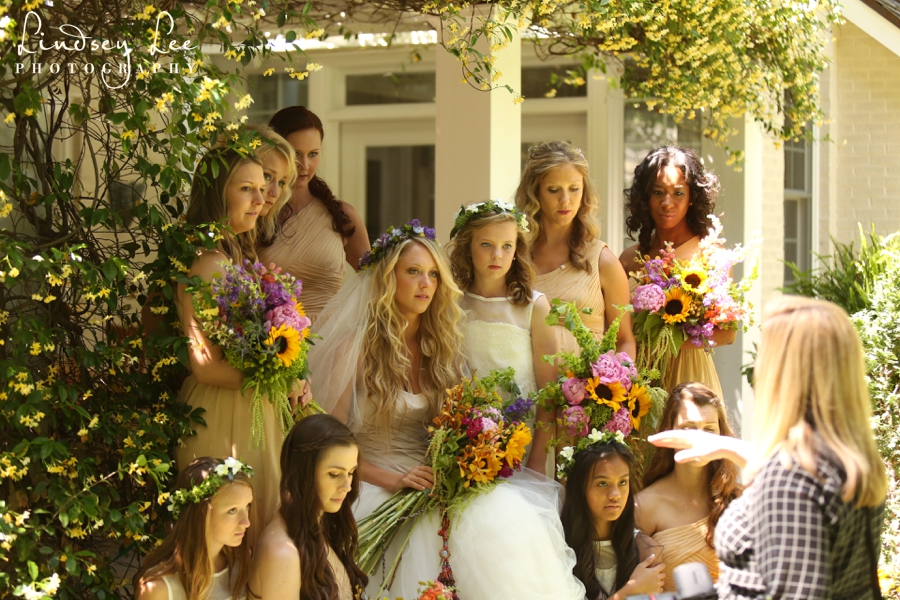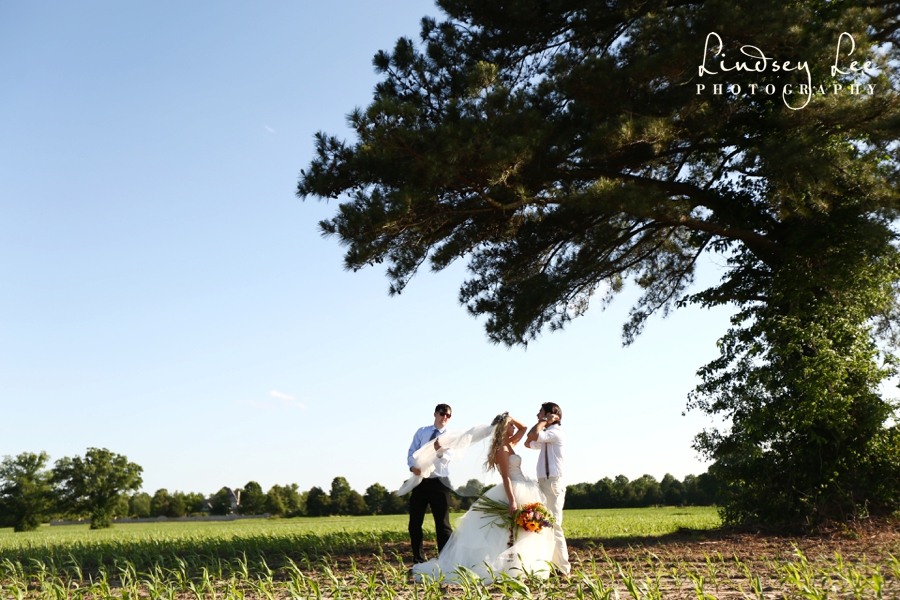 Jenn's wedding was super HOT.  If you don't mind, we don't mind…we'll even hold your sweat rag for you.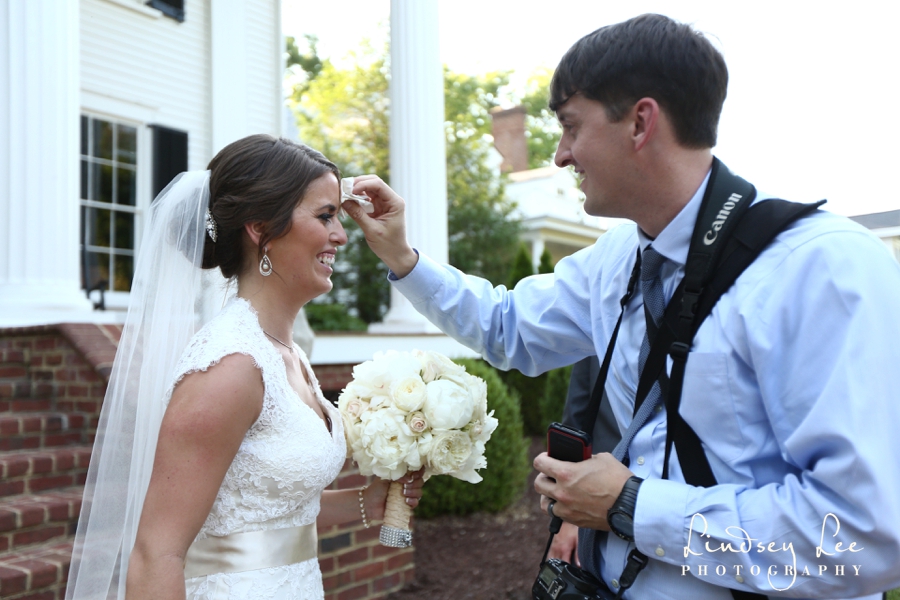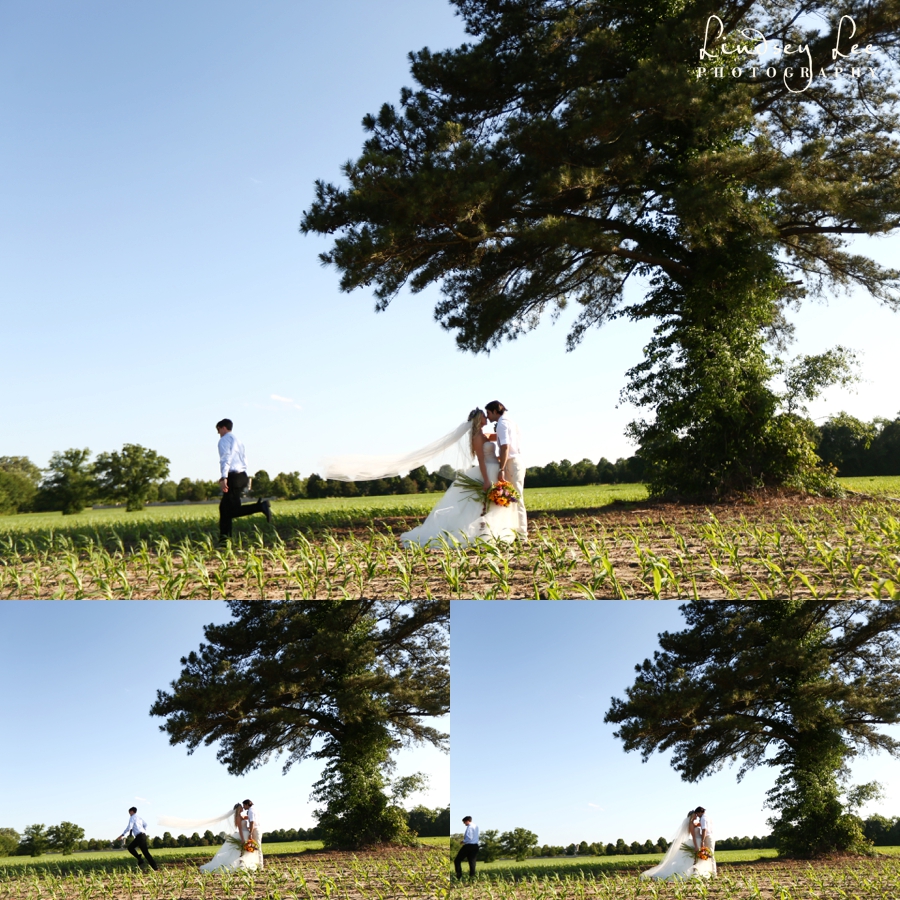 We can stand by and watch…painfully….or we can just help move things along:)  We're here for you and we know a thing or two about bouts, bowties and cufflinks, too:)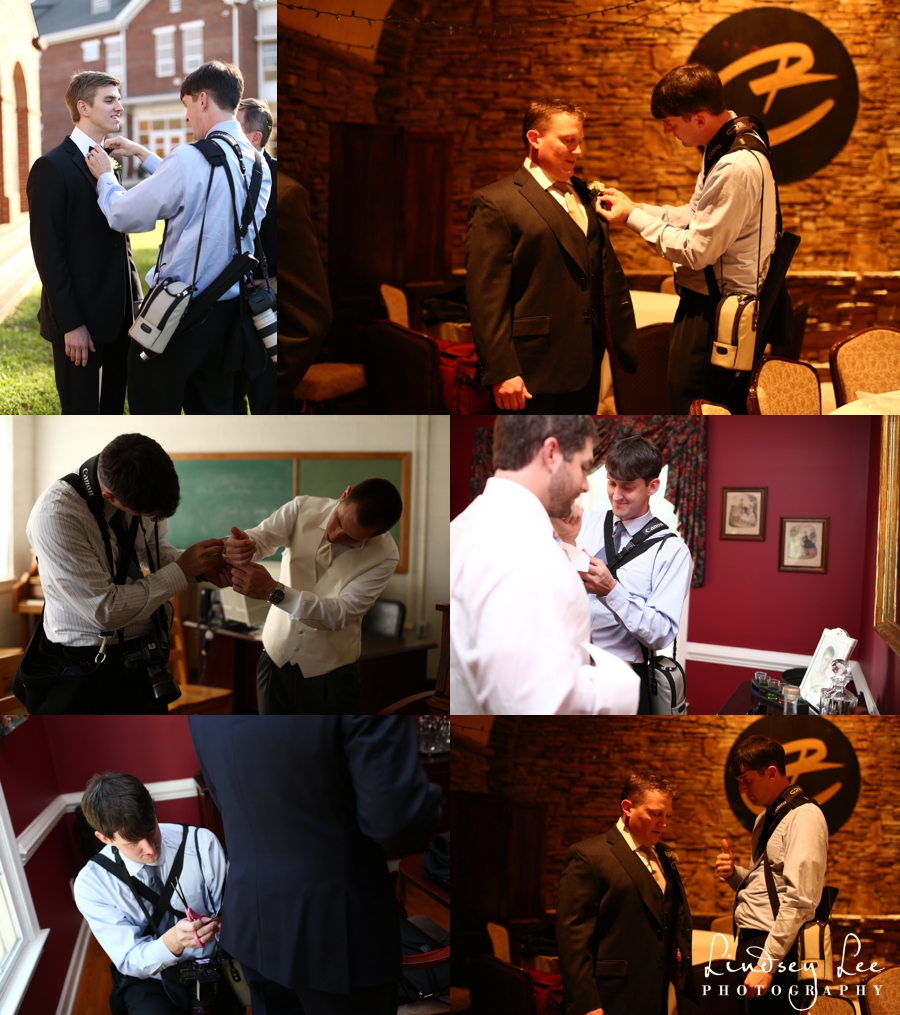 So, I thought the stockings with the pants looked better than it is actually translating here:)  Joe opted for the man scarf.  It was approx 30 degrees outside.  Judge me later.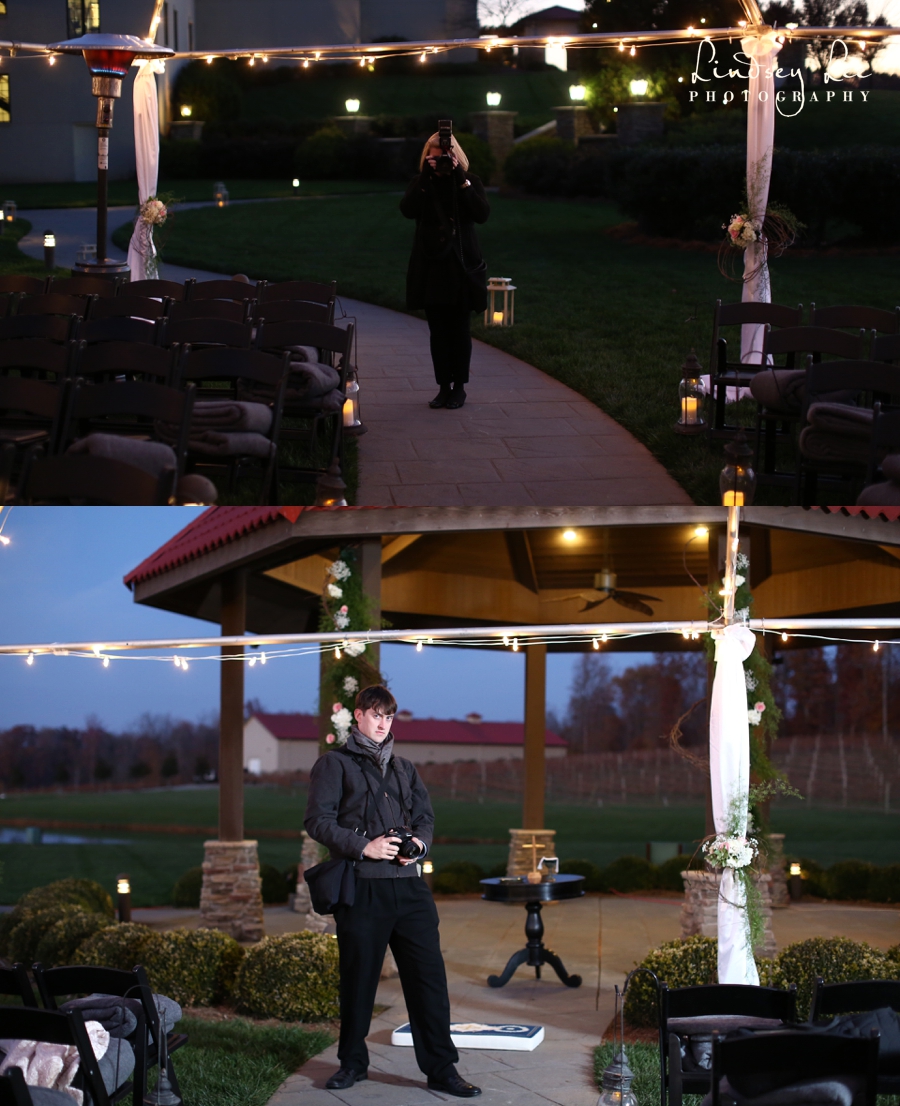 This isn't the time for a chip break, Joe!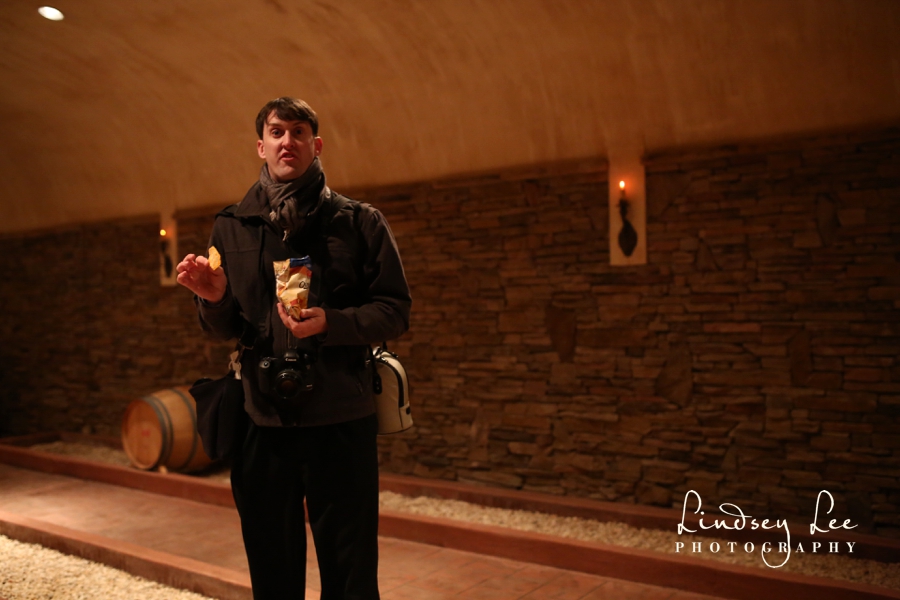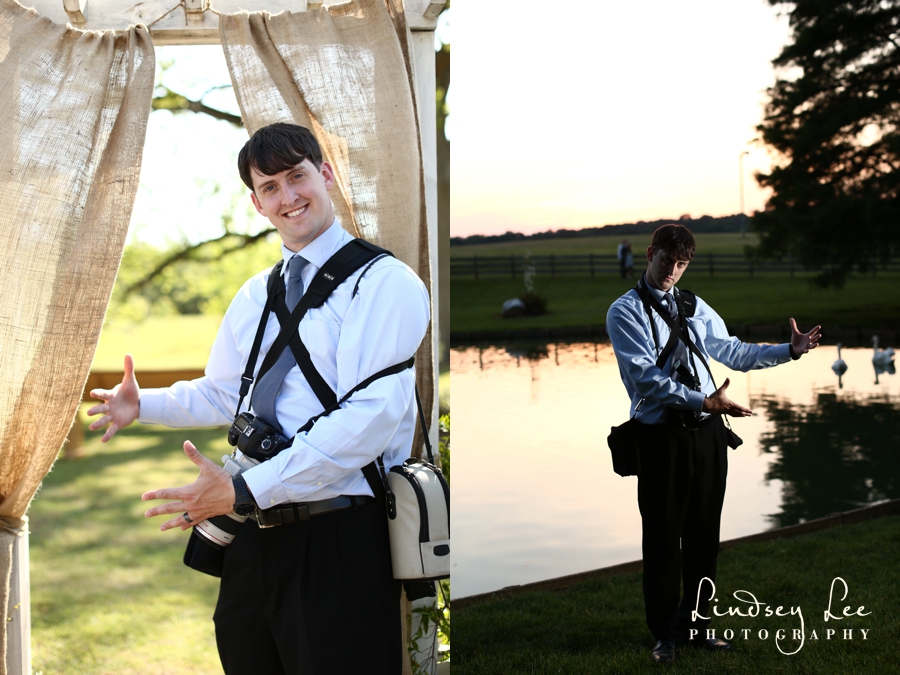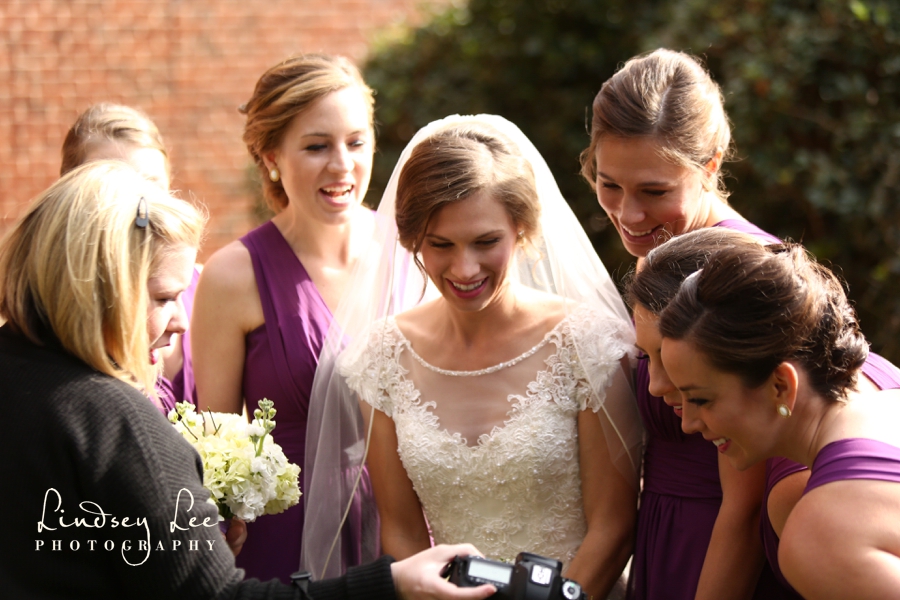 Hydration is key in this job:)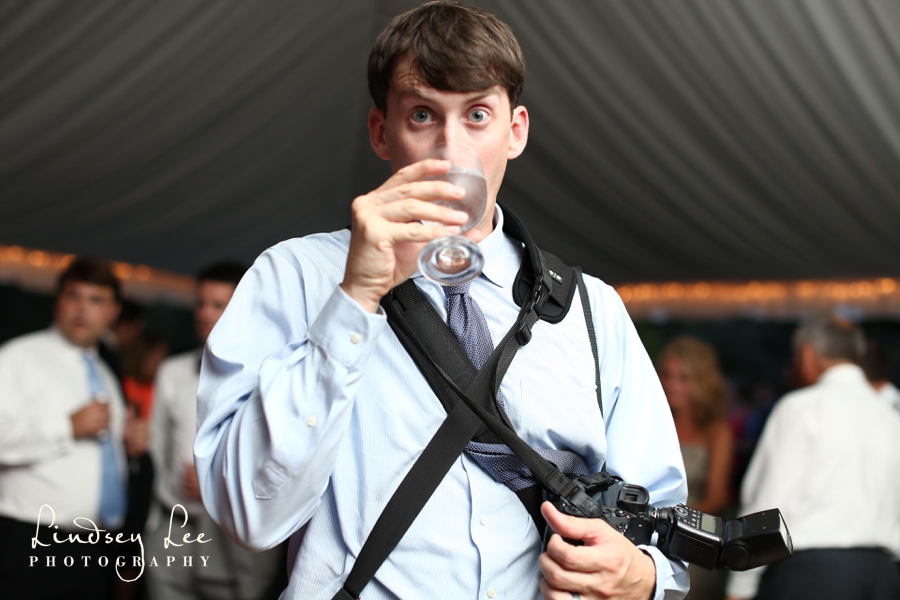 Hope you all enjoyed this behind the scenes look!  The job is super fun, but not always glamourous:)  We look forward to such an amazing year ahead filled with even more fabulous couples!