We did our annual trip to the pumpkin patch a few weekends ago.  The boys love going to Riverbend Farm in Midland, NC.  It is such a cute and fun place for families!  Pinking pumpkins can get a little tricky when you want to get big pumpkins, but must carry them, a gigantic 9 month old, diaper bag, etc....but we managed:)  We do Sharpe's photos every year in the patch, so I was excited for Shepherd to get his taken, too.  Here are a few snippets- them together and us as a family was nearly impossible, but they are still cute.  Happy Tuesday!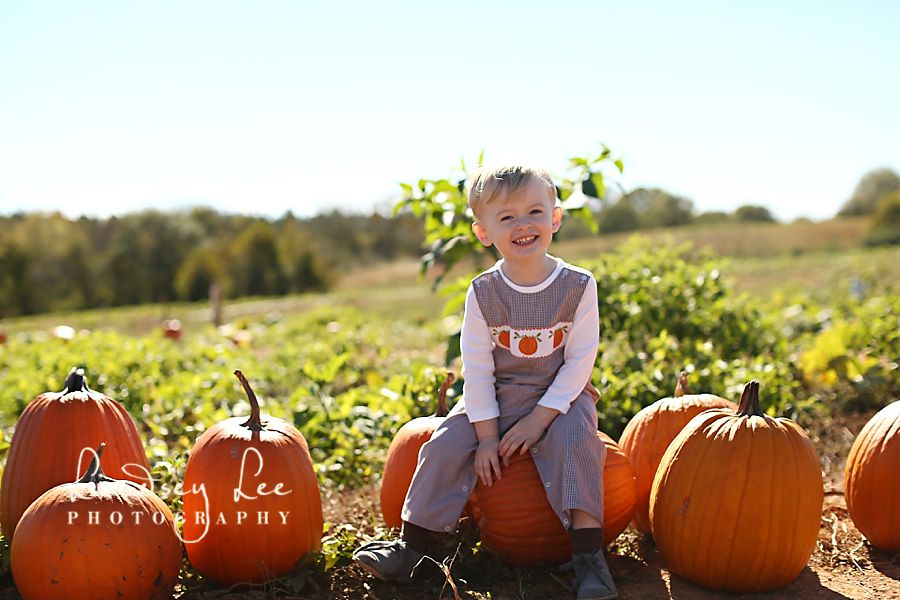 Are 9 month old babies supposed to be so HUGE?! Sharpe almost 3:)  True story- I really wanted Sharpe to wear this outfit that he had from last year...but it was too short- but there was plenty of room to move the buttons down(3 inches +).  We threw him in the car to go to the pumpkin patch and I moved the buttons down on the way to the very bottom.  Got there, put on outfit....it was still WAY too short.  Didn't bring anything else.  Hence these highwater photos.  I have a feeling this is going to be the story of his life, guess he should start getting used to it:)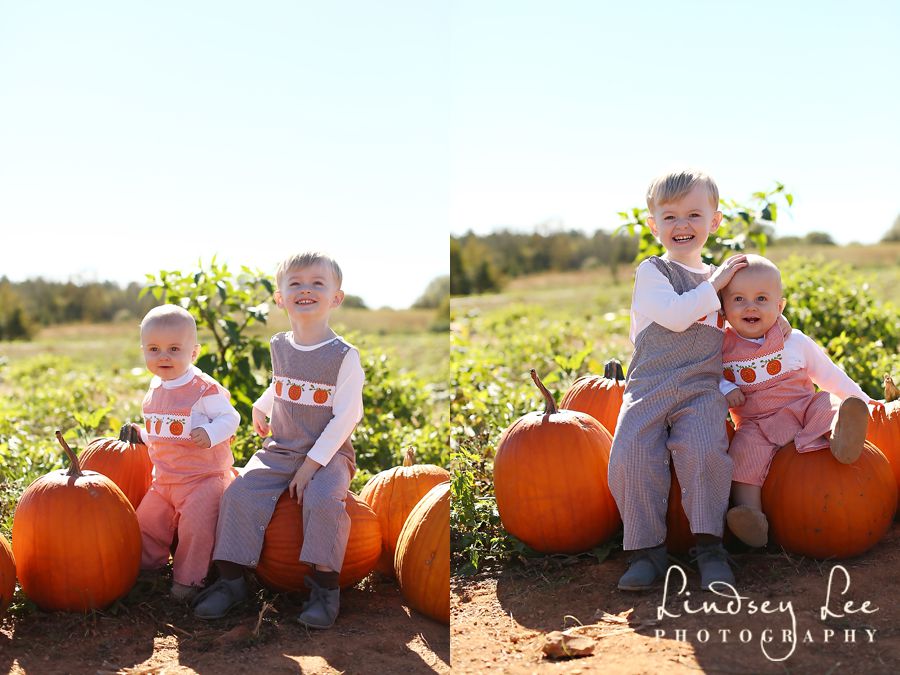 See Sharpe year one pumpkin patch photos here.