Yup, another year down!  Gosh, I know all the "old people":) talk about how time flies, but it's just so true!  Honestly, I can't even get my mind around this year.  As I sit here exactly two weeks from my due date of Baby Hartsell Boy #2, I am really lost for words for this year!  It was too much, all of it.  I'm overwhelmed by it, but in the BEST way possible.  I'll try and recap because I think it's important to reflect and just see what all we accomplished as a family and in business.  You can read 2012's recap here…that was fun to go back and do, too!
(I'm going to share pretty much just a lot of iPhone/instagram photos because well….the pro photog mom sorta fell apart in 2013.  Not as many pro photo shoots- and most of them that we did have I've already shared already on the blog, so sharing some you may not have seen.  Go back and take a look at all the pro ones sometimes, they are pretty cute, too:))
We started the year with a one year old.  That was fun, really fun.  Our little late walker decided to get on the walking bandwagon sometime around 13-14 months…this is after pretty much furniture walking for 6+ months.  We kept thinking he'd take off, but he just never did.  Still off the charts, our little boy brings us SOO much joy.  I know I brag on him too much…but he is such a smart, sweet, and darling little man.  Just easy! very easy!  Everyone keeps saying the next one won't be the same, and I say hush it!  Don't jinx this good thing we have going here!  I can't believe how much he has grown in this one year.  He went from our crawling, paci loving guy to talking up a storm in full sentences and developing so much of his personality.  Luckily because of his sweet nature, the grandparents never minded keeping him for, oh you know, 3/4 the weekends of the year.  They saved us!  We would get updates and photos to our phones while working of whatever cuteness he was up to.
(started the year still crawling…so little! and still bald!)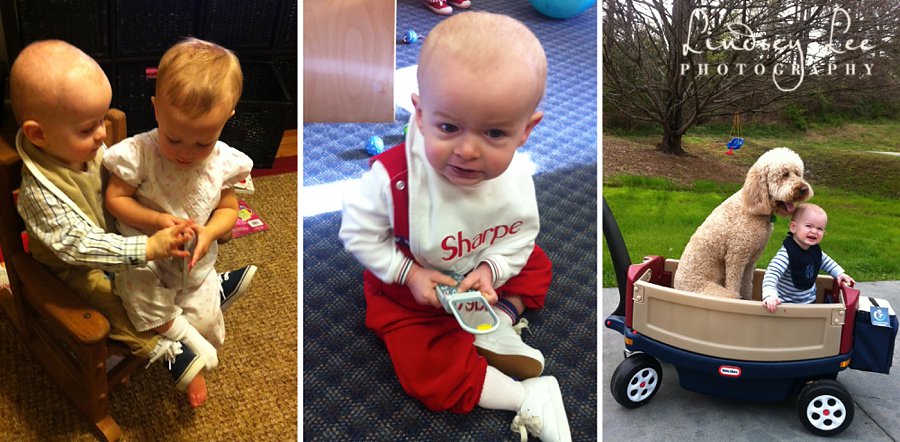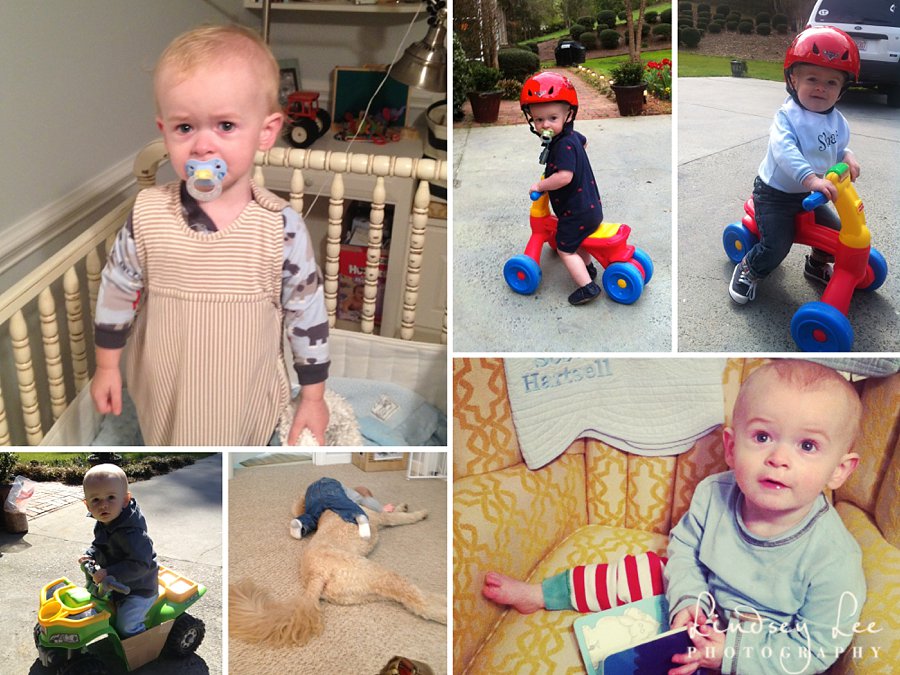 We had a busy spring and early summer in business- lots of fun weddings, which I will get to.  We joined our church officially and Sharpe was dedicated on Mother's Day.  Once school was out, we headed to the beach!  We took most of July off to spend as a family- and boy did we:) Practically moved down to my parent's place at Oak Island where we were totally on Island Time.  Saw lots of friends along the way and spent lots of time being…well…lazy.  Our fall was to be the busiest we have ever had…so we were "Getting Ready to Get Ready".  Spring was also when I got my second bun in the oven, so lazy days were just what we needed a few months later!  We played and played and played on the beach.  As fun as it was this year- I know this coming summer he is going to be such a perfect age for the beach.  Although, you know my whole family is see-thru, so the sun situation is really just a problem.  We are all just so white!  It takes a traveling caravan to get us and all of our sun protection down to the beach.
(at the beach.  getting a little more hair and he shot straight up! no more baby rolls)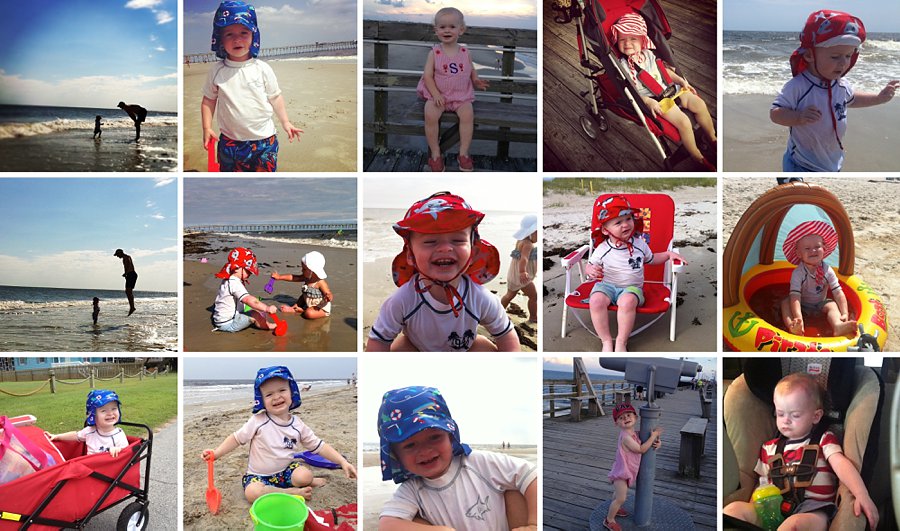 Back from the beach and back to reality- our craziness in business started back up in August along with Joe heading back to school.  I was going to miss my helper!  Rejuvenated, we got back in the swing of things, but boy was it crazy!  Sharpe started back to preschool 2 days a week and we tried to get back in our routine of lots of work and lots of weddings and amazing seniors and families.  We did pretty good.  We found out we were having another little boy somewhere in here, and we couldn't be happier(I knew the whole time it was another boy!).  I was definitely a little relieved, what was I going to do with all of that boy stuff if not?!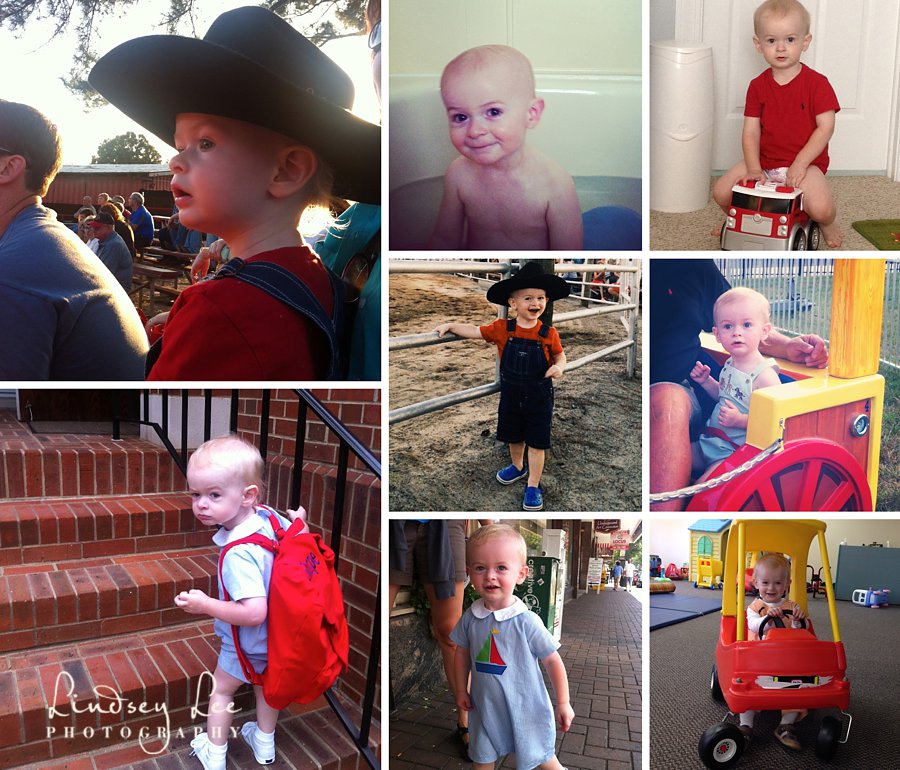 I would be remiss to not mention a few things in here that were critical to our year.  I turned 30 on the 30th of August.  It was fairly uneventful….but mostly because our family experienced great loss in early September…the death of my beloved DD.  My mothers mom lost her battle with Parkinson's/Alzheimer's after a rough couple of months and a few very short weeks of touch and go.  In the middle of what all we had going on in business and life, this was hard. very, very hard.  We had a packed calendar of weddings to shoot but I tried to be as much help to my family as possible- and primarily to my mom who takes on the burdens of our whole family without complaint.  That's really all I can say about that without turning into a puddle here at the computer.  I miss her so much.  It was a hard time and continues to be a process to move through.
(a shot from our wedding 5 years ago.  4 generations.  DD on the far left)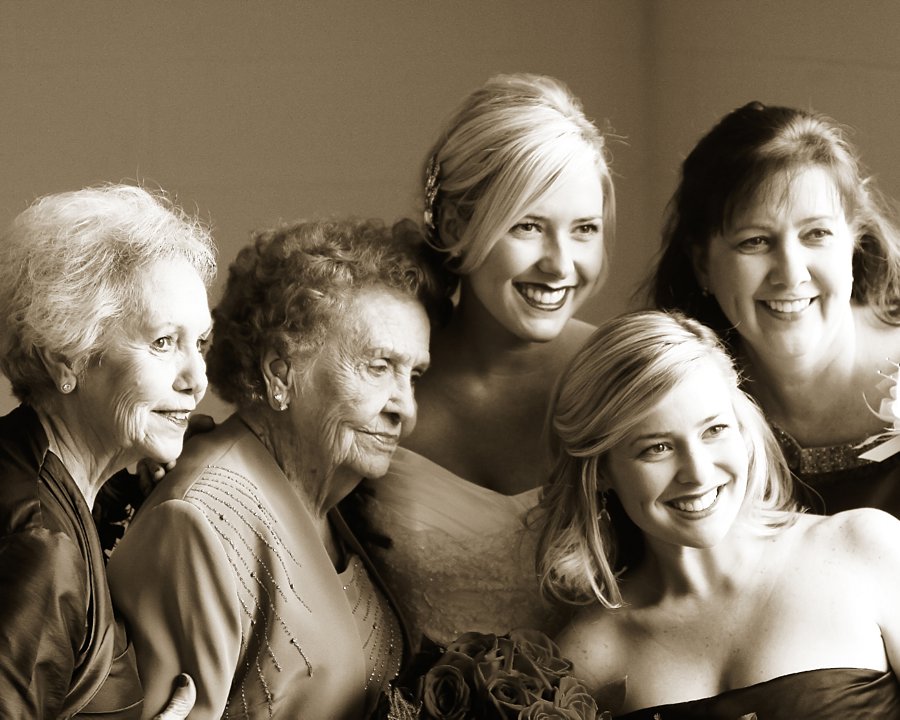 Fall marched on and we tried to keep the pace.  Our wedding schedule was so crazy there wasn't a ton of time for fall outings, but we managed a few.  We knew it would be a crazy fall, which is why we took so much time in July, but we still managed a trip to the pumpkin patch and a few other fall play dates as a family. Oh, and had THE BEST TIME thinking of what Sharpe should be for Halloween and making his costume.  These are just the sort of things that keep us up at night!  Super Darby and Super Sharpe were a big hit!
 (playing with his bestie Griffin at school, Halloween and a trip to the pumpkin patch!)

 Fall turned into Winter and  as we neared the end of our crazy, crazy wedding run our steam was running low, but we looked forward to a few things we had planned on the calendar.  One being a trip to the Polar Express up in Bryon City.  Also shooting our annual Christmas card- which is also something we go a little nuts over.  I am also VERY pregnant at this point, so trying to get everything ready for baby…which, for the record, is still not done 2 weeks before he is to arrive.  The holidays were great- we shot a wedding right before and right after- but Sharpe was SO FUN to be around.  He loved to "open peasants" and some of his favorite gifts were toy cars and his fireman dress up outfit.  Not too sure about Santa, he soaked everything in!  He also celebrated his 2nd birthday. Since we did it up big for his first birthday- we just kept it low key at home with pizza and the grandparents for birthday #2.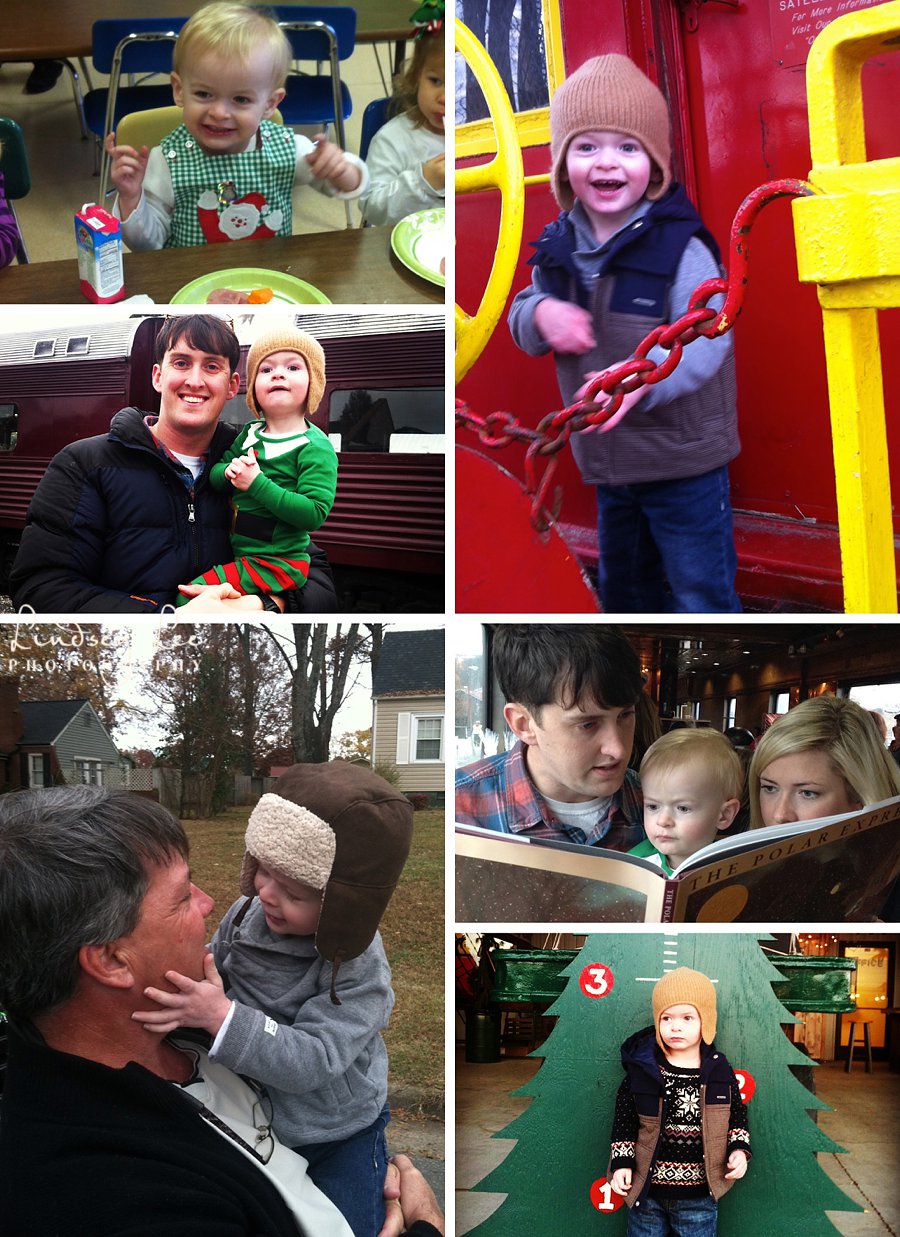 And then it was New Year's!  Yup, that's how quick it happened folks! Such a fun year with our little guy.  In Business...
We shot 31 weddings as a company- 29 for Joe and I and 2 for our associate.  It was crazy busy and crazy fun.  Celebrating with people on the happiest day of their life is truly life-giving!! What a gift!  In April I attended a workshop in St. Louis- learning lots of new tricks of the trade and continuing to try and learn more about our craft.  We really spent most of the year perfecting our workflow and trying to make things more efficient- and some great changes were made.  We implemented a new delivery system for weddings and I revamped my senior sessions.  We shot lots of Photo-Fusion Videos(which we introduced at the end of 2012) and took so much pride in our work.  Shooting most of the year pregnant added a little extra element of stress, but Joe picked up any of my slack and I am super happy with the body of work we produced for our amazing couples this year.  Thank you for trusting us with your moments!!!!
2013- lots of these fall weddings still to hit the blog!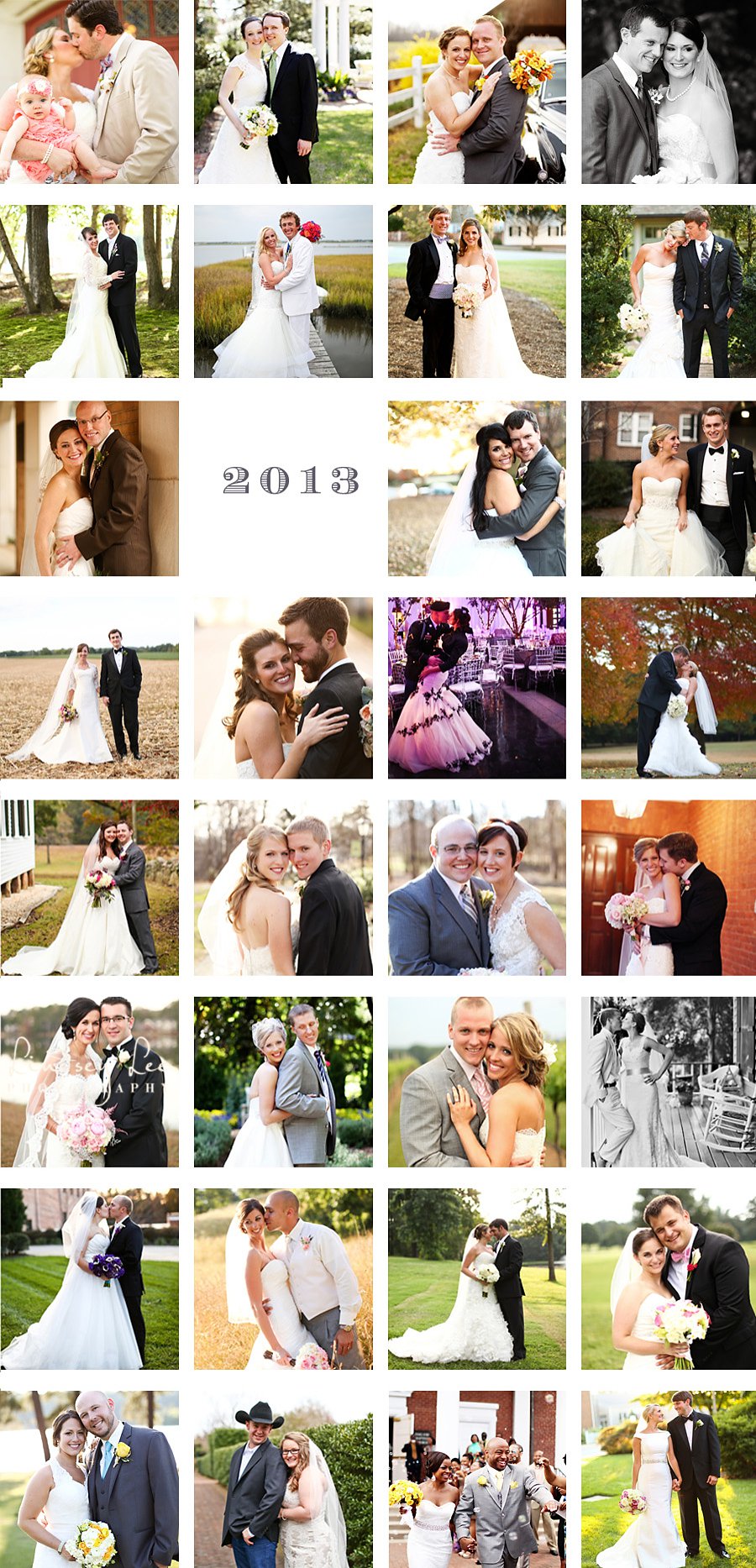 And that was 2013, people!  It was crazy long at times, and crazy short at times.  Our little family will grow by another 2 feet, and I am just so excited for what 2014 holds for us.  We still have a FEW wedding dates left in 2014, so if you know any friends/family/people you like getting married, we would love for you to pass our names along.  Senior and Families, too!  We wouldn't have this business without those people out there that are constantly referring us and telling their friends about us.  We consider you partners in this work!  Thank you Thank you Thank you for sending love our way all year long.  We count our blessings every night for all of our cheerleaders, for the support of our family and friends, and of course AMAZING CLIENTS!!  We are truly blessed.   Joe and I hope 2014 showers your family with love and we can't wait to share more in the days and weeks to come.  Thanks for reading!