Wow, what a year!  I can't believe 2011 has already come and gone!!  I've taken some time to think about this past year and what it meant in life and business.  Here is a little review of our year....and what a year it was:)
*We started our year by heading to Thailand to shoot Brett and Bae's wedding!  It was amazing!  You can check out photos from their wedding here and here. While we were there we traveled on our own for over a week.  Our travels to Bankgkok and Chiang Mai are at these links.  It was glorious!  It was a great time for Joe and I to get away before the craziness of wedding season began and we learned so much about the Thai culture.  Looking at these photos, it feels like an eternity ago!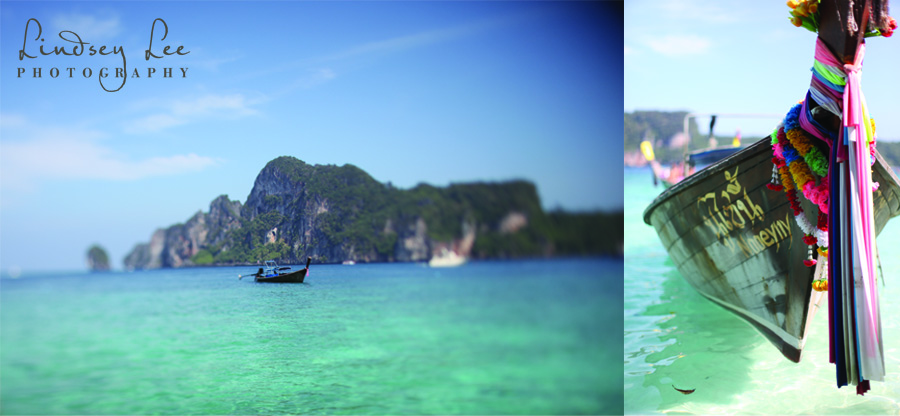 Straight out of the camera images taken in Phuket.  No Photoshop, the water is THAT blue.
*In 2010, in anticipation of starting a family, we booked a light wedding year for 2011(which sounds crazy, but it was light compared to 2010).  We shot 18 amazing couples...turns out I shot all but 3 of these weddings pregnant!  We have the most amazing clients in the world and I am so thankful they trusted Lindsey Lee Photography to be a part of their big day!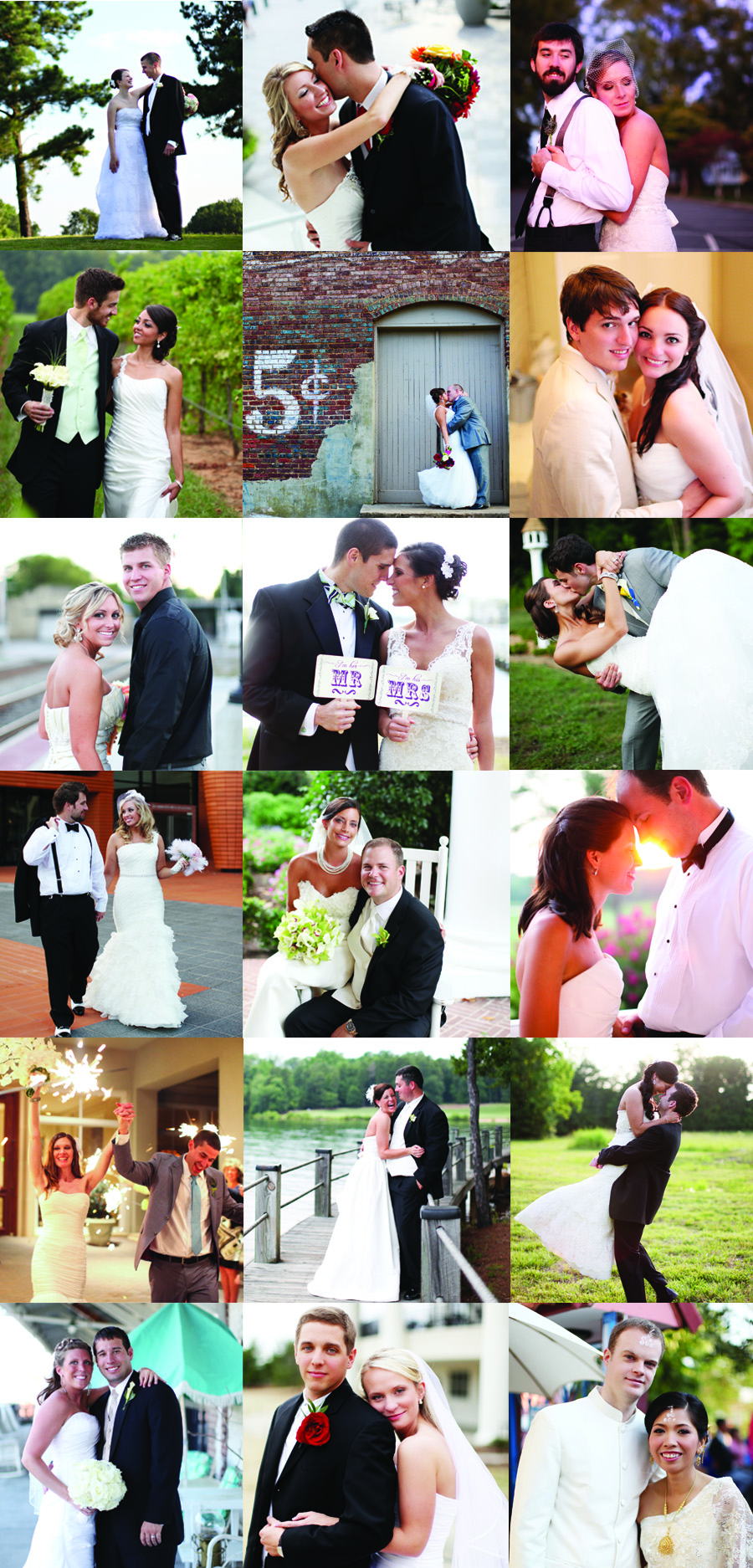 *Somewhere in there I got pregnant...we kept it a secret for a very long time because my sister was getting married!  It was a busy, but amazing time!  We love Eric and are so glad to have him in the family, officially:)  You can also see LeAnn's bridal images here.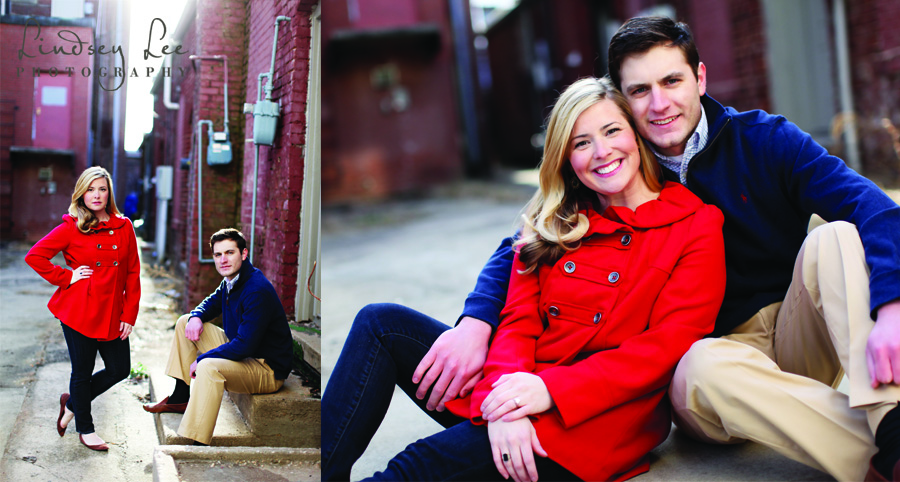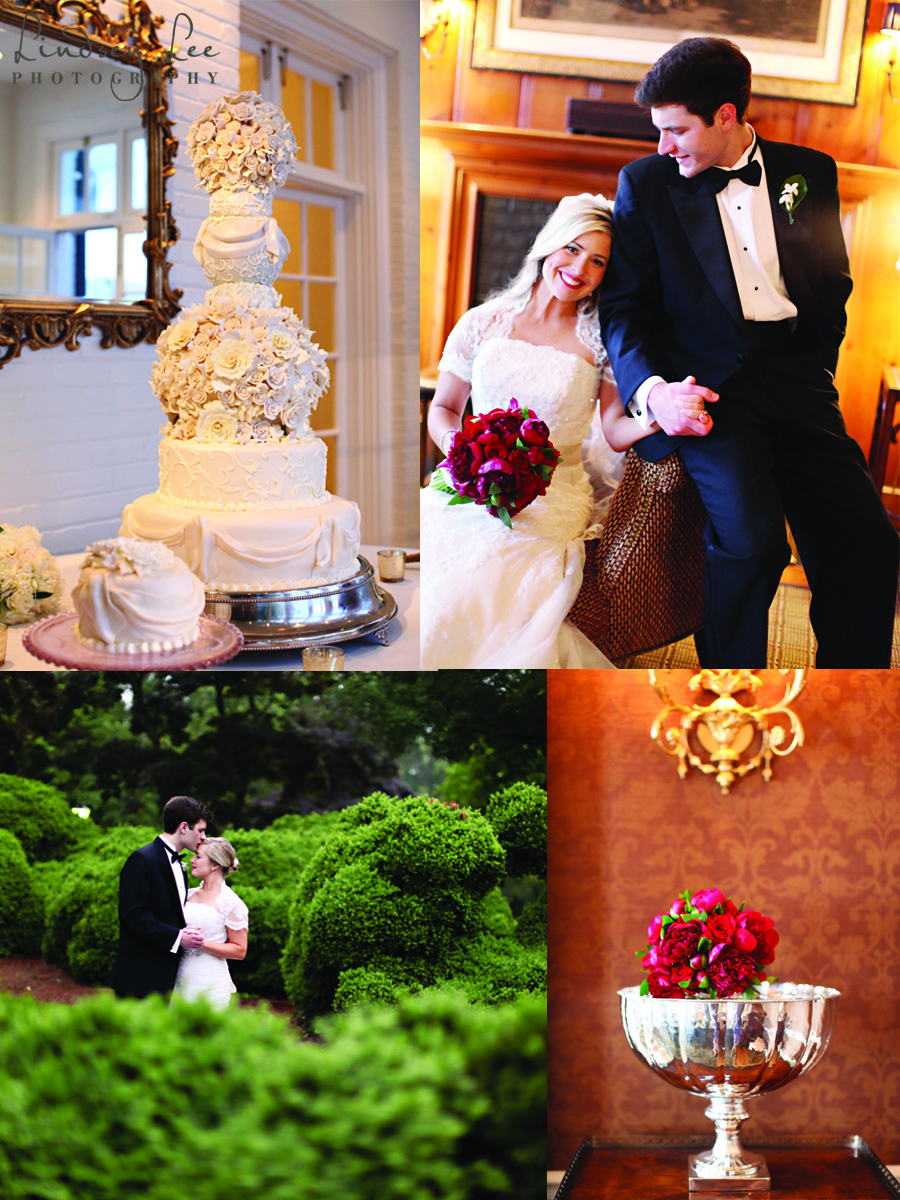 *How could I NOT mention "The Incident".  Darby got lost after some 4th of July fireworks and I about had a nervous breakdown.  You can read that whole heart wrenching story here.  It took us a couple of months to fully recover our sanity.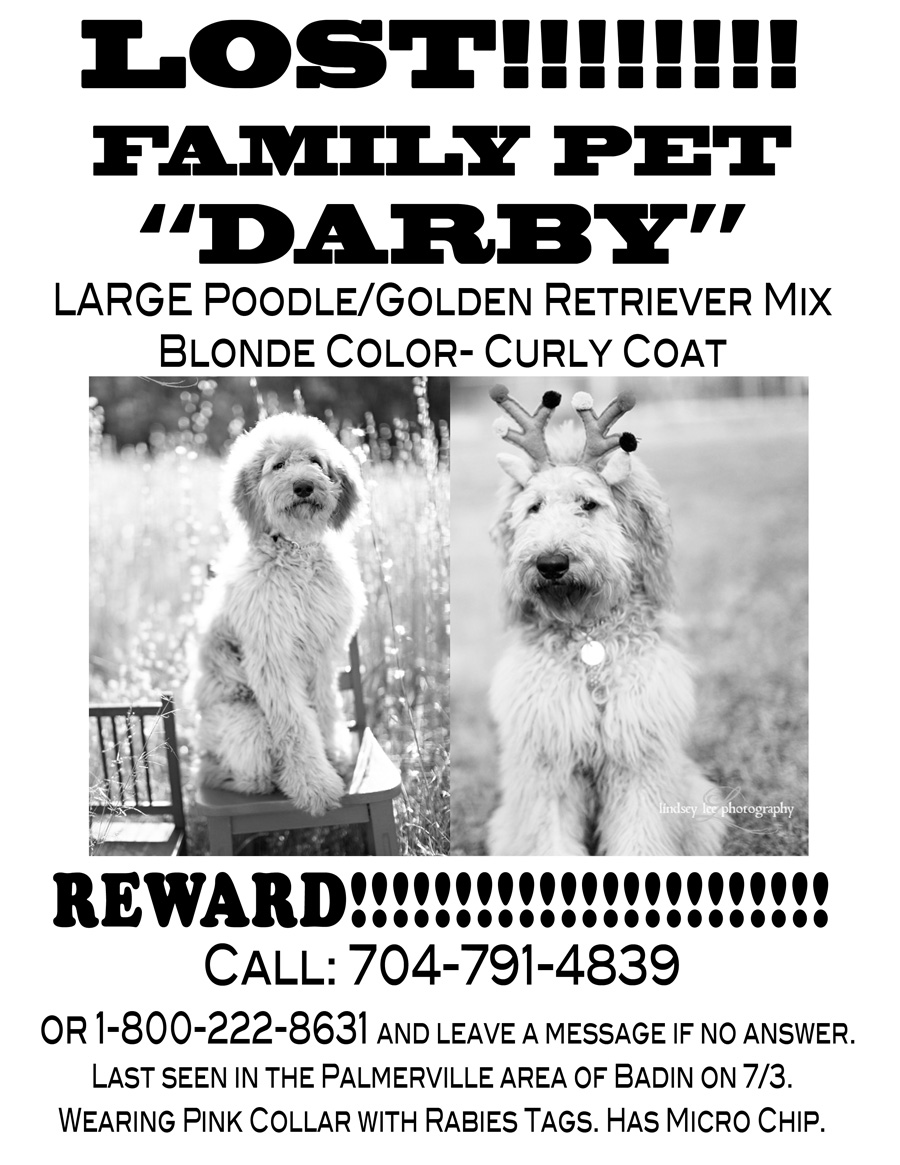 Darby's lost flyer that made its way all around Stanley County.
*In August, Joe started a new job.  While I have always been full time with the business, Joe is a weekend warrior for LLP and previously managed a manufacturing plant during the week.  In August he started teaching middle school history at a private school in Salisbury.  Let me just say this is a perfect fit for him!  It also helps he will have summers off...we are surely excited about this coming summer with Sharpe in tow.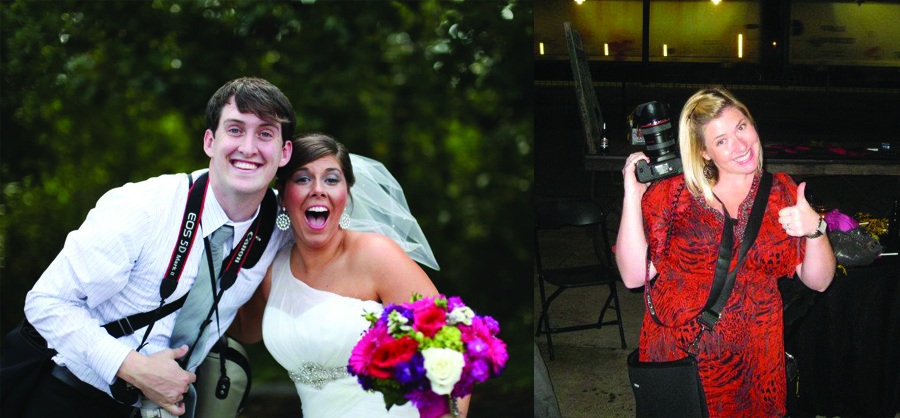 On the job:)
*We did lots and lots of "junking".  This is a favorite past time of ours and you can catch us at flea markets and antique malls all over the southeast anytime we have a free moment.  I also made the yearly trek to Hillsville Flea Market where this pregnant lady out-junked 3 non-pregnant, non-swolen ankle ladies.  I pretty much pride myself on this fact:)  This year we searched for items for the baby's nursery, which you can see here.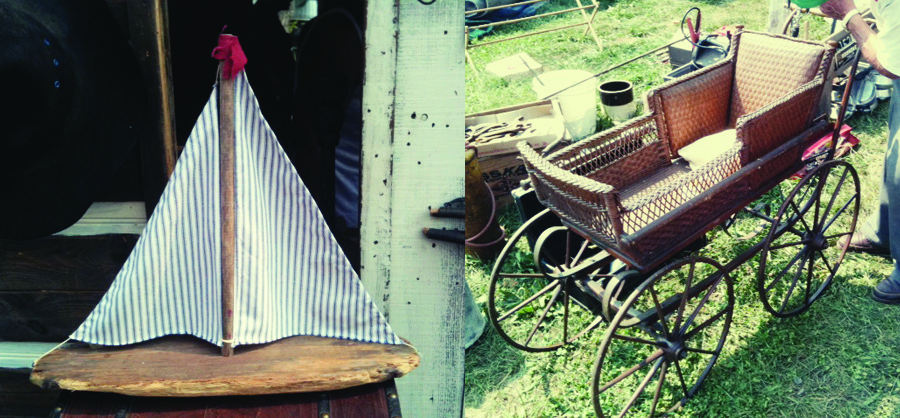 Two items we found for the baby during our flea-marketing.
*I worked really hard on the first edition of the Lindsey Lee Photography Weddings Magazine.  I finished it up and had it published right before the baby came, so it didn't get any face time on the blog, but I am going to make it available online as soon as possible for you to see.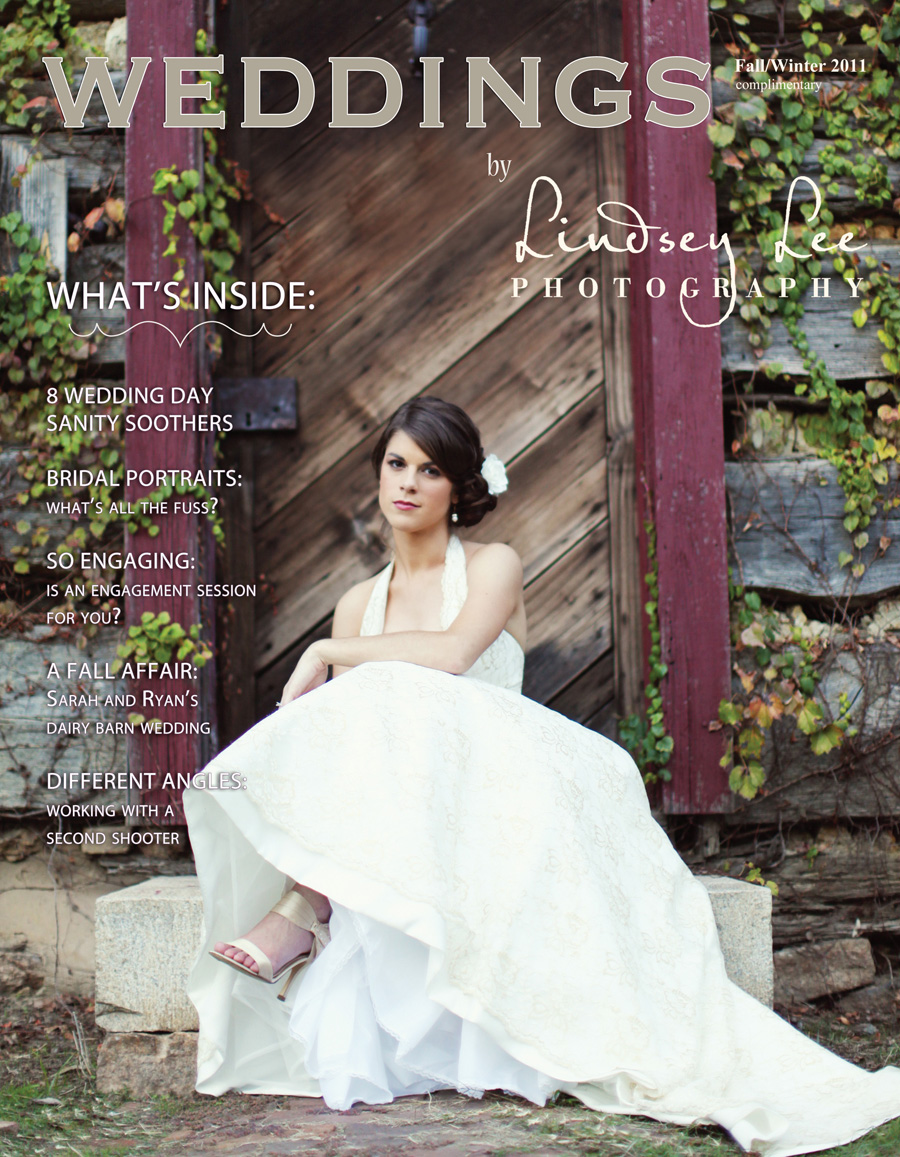 The cover.  I'm in love!
*I continued to shoot lots and lots of lifestyle sessions and My So-Called Life: SENIOR sessions.  These sessions are so fun for me!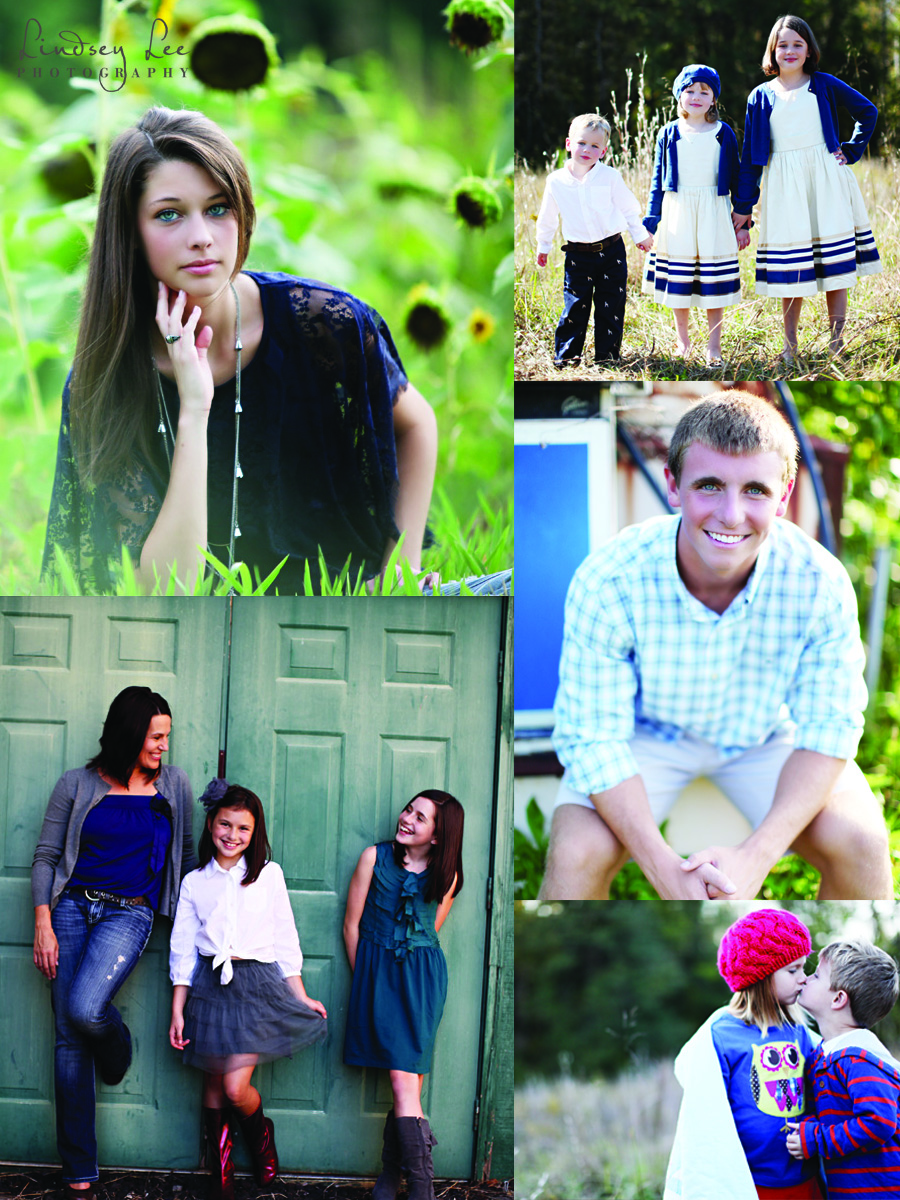 Too many to make a full collage, so here is a mini collage.
*Last but not least, the Lord blessed us with a healthy, baby boy.  Sharpe Scott was born on 12.19 and life will never be the same.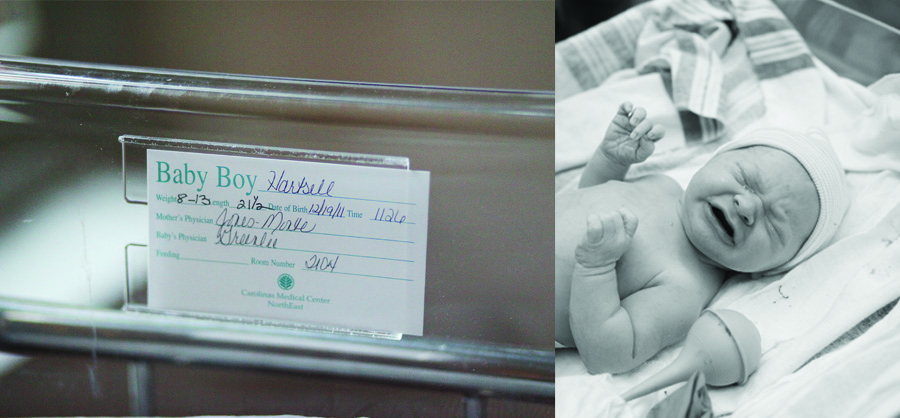 Seconds after delivery.
Sharpe's birth announcement.  I can't take all the credit for its cuteness, inspired by Pinterest.
Looking back, I can see the Lord's hand over the timing of our whole year. It was a year where our family and business was forever changed and our blessings were tangible.  He holds us up and I can't wait to see what He has in store for us in 2012!